Sophia Milano Eyeshadow Quads
8:00 AM
I decided to tackle some Christmas shopping the other day and went into Marshalls to see what they had, particularly in their bath, body, and cosmetics section. I know it can be hit-or-miss, but sometimes there are some great bargains in there!

While rummaging through, I found two eyeshadow quads by Sophia Milano. Who's Sophia Milano, you ask? I have no idea, so if someone can shed some light on this line, I'd greatly appreciate it! I did pick up two quads, one brown and one blue-purple to try out. At $3.99 each, that's only $1 a shadow, so you can't really beat that!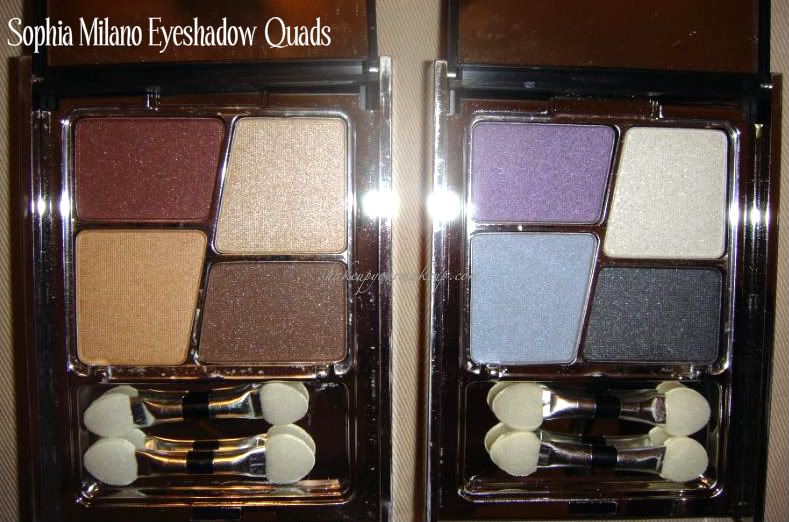 The colors are really, quite pretty and different, so I was excited to try them out. The brown set has colors that are a bit cooler than I normally wear. The top left is a brownish-wine with silver shimmer. The top right is a beautiful champagne/ivory. The bottom left is a muted gold, and the bottom right is a really cool brown shade with silver glitter.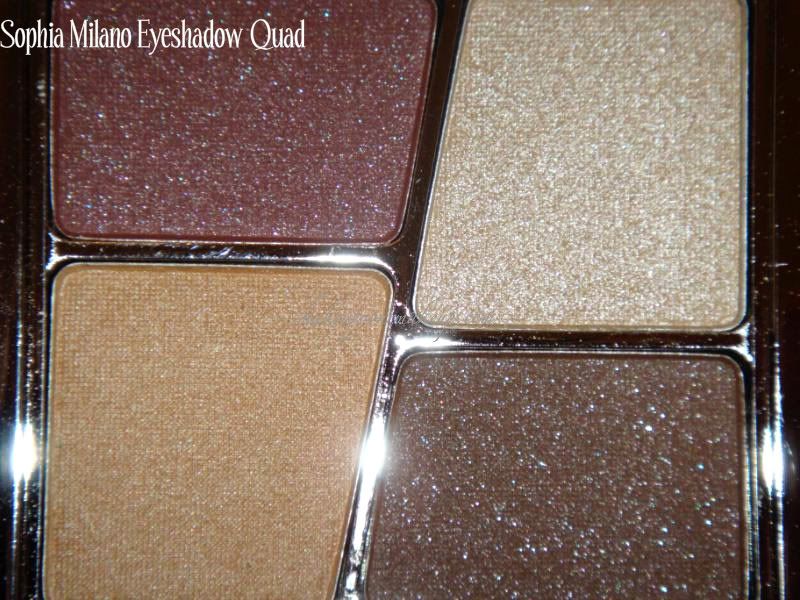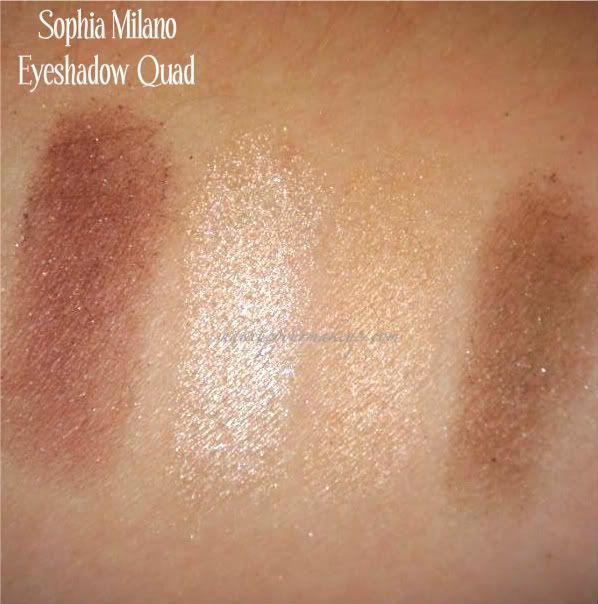 The purple/blue quad was really quite unique. The colors have a lot of personality and manage to change from blues to purples, which I find quite fascinating. I really don't have any colors like this in my collection, so I was excited to pick this up. The top left is a deep purple with blue shimmer. I don't think this color can make up it's mind, and I think it definitely will take a mind of its own depending on what I am wearing with it. The top right is a beautiful ice-white with silver glitter. The bottom left is a deep periwinkle blue with navy shimmer. The bottom left is a almost-black charcoal.