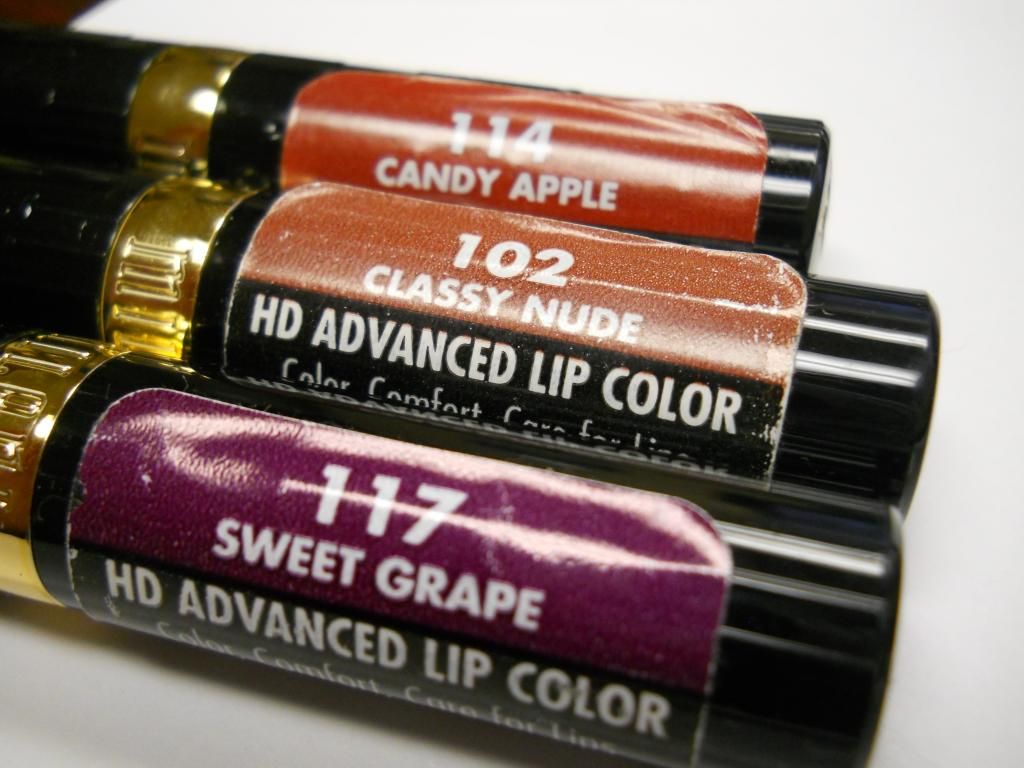 CVS's last beauty clearance was a good one for Milani - there were several items 75% off, so I took advantage and picked up some of the HD Advanced Lip Colors. The three I chose were Candy Apple, Classy Nude and Sweet Grape - three different colors, but I figured at 75% off I'd buy a couple of colors I'm don't typically purchase. Sweet Grape certainly fit that bill for me.
I apologize in advance, I've been wearing these for a while, so the pictures aren't of perfectly new, fresh out of the tube, lip colors.
These HD Lip Colors are sheer, yet buildable, and moisturizing colors for your lips. They come packaged in a thin, long, twist bottom tube. As you twist the product up, it clicks. I don't know about you, but when I'm not paying attention, and just grab a tube of gloss, those little "clicks" are a nice subconscious way of me making sure I don't twist up the ENTIRE tube ... and believe me, I've done that before! Also, you can retract the color back down, so even if you do over do it, they can be put back into the tube and the lid snapped on. The actual product itself is a smaller surface to apply to the lips, so it's not the size of a full lipstick in the least. The colors leave a nice shine behind - similar to the shine of a gloss, but more the consistency of a balm. The lip colors also have a subtle fruity fragrance and flavor. Not over the top, but also not a lipstick-y smell either.
Candy Apple is a rich red, with a slight blue undertone. No shimmer here.
Sweet Grape is a pinky-purple with golden shimmer. I'll be honest, I opened the tube and thought, "Oh jeez, there's no way I'll be able to pull this off", but it actually is a really pretty, subtle color.
Classy Nude is just that. A simple, basic, carmel nude. A slight shimmer, but it doesn't translate onto the lips. Perfect to grab and go if you are needing a nude shade.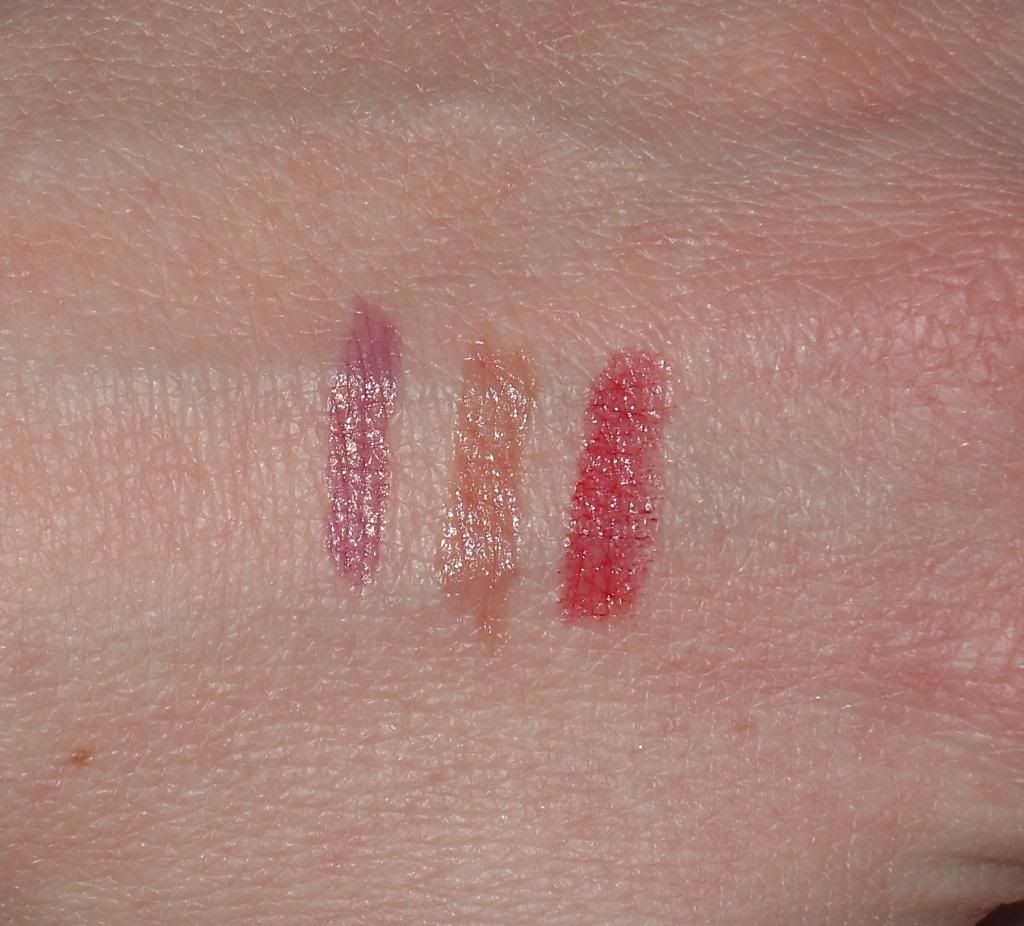 Today I wore Candy Apple, so I thought I'd post a FOTD of the whole thing. I put about 2 coats of the lip color on, and got a nice even coverage with a lot of shine. I love this color - it is so pretty.
The entire look consists of:
Face
:
Make Up Forever HD Foundation - N115
Make Up Forever HD Finishing Powder
Mally Visible Skin Bronzer "Light"
MAC Mineralize Blush "Hand Finish"
Eyes
Bare Escentuals Ready 8.0 "The Star Treatment" pallet
Lips
Milani HD Advanced Lip Color "Candy Apple"