From the Avon website:
Instantly brightens skin and banishes dark shadows…like magic! The magic pen that erases signs of fatigue... and makes you look like you've had hours of beauty sleep (even when you haven't). Use it all over – around eyes, hollow of cheeks or chin. Wear alone – or over or under foundation to look flawless up to 10 hours! Purse-perfect essential for a quick pick-me-up any time, anywhere. .05 oz. net wt.
I have been looking for a good concealer for years. I used to use the sticks when I was younger, and as I've gotten older have moved towards "anti-aging" concealers, in hopes that I wouldn't look dry and crepey. My biggest concern is the dark circles under my eyes. I am extremely fair, and with that comes very thin translucent skin under my eyes, which every morning seem to get darker and darker. If I found one that covered, it either creased and became cakey or dried my skin out - I had yet to find a concealer that covered, brightened and lasted without any side-effects. Even the
Dream Mousse
I loved became cakey and dry after a few weeks of use.
Well, I think I've found the perfect concealer for me -
Avon MagiX Illuminator
in Fair. I'm not sure how much you follow Avon, but of recent they have tried to make affordable alternatives to the high end "cult" followings in the market. From Chanel blushes to Yves Saint Laurent Touch Eclat, as this MagiX Illuminator is a fantastic dupe for, Avon has really stepped up the quality of the items they product. Just as the Touch Eclat, this is a *click* pen that has a very light, creamy, and illuminating concealer that can either be applied with the pen itself, or with your finger tips (my preference).
There are three colors available: Light, Medium and Deep. The formula is very creamy and light, but buildable. This doesn't cake. It doesn't dry out your skin. If you use liquid or mineral/powder foundation the Illuminator works well under both. Not only does the formula have coverage, but it has a little iridescence, which helps facilitate in the coverage and brightening under the eyes. I also use it on the inner corners and around my nose to help hide any discoloration and brighten the eye area. Below you can see the consistency pretty well - notice how smooth this brushes on?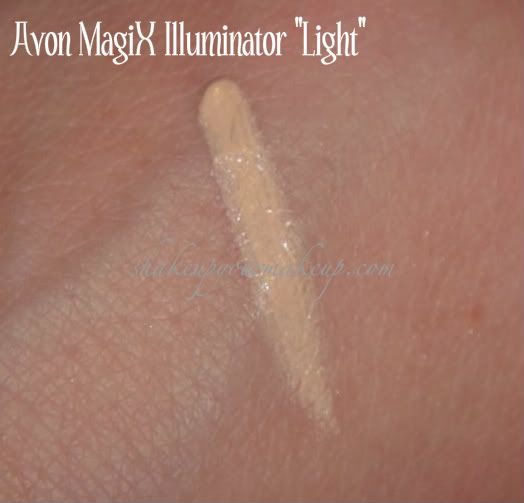 And, just for the final proof, below is a before and after of the product. Before I have nothing on but moisturizer. After there are two versions: The Illuminator alone, and under my Laura Geller Balance 'n Brighten in Porcelain.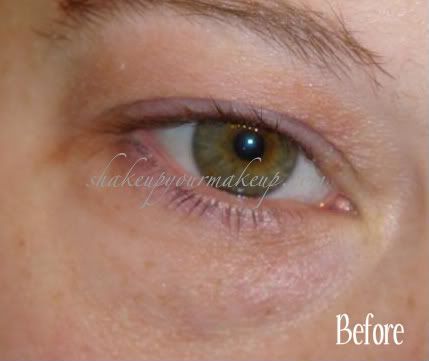 I recently discovered the magic that is a facial primer, so that helps with the minute flaws/pores in the pictures above, but that's besides the point. I am loving the coverage, the lasting power, and most of all, the price! Right now the Avon MagiX Illuminator is on sale for $7.99! I would definitely suggest giving this one a whirl!
Have you tried the Avon MagiX Illuminator? What about the Yve's Saint Laurent Touch Elcat? Both? What did you think?