mark. Super Flip for Eyes and Lips - Holiday 2009
8:00 AM
Below is a sneak peak at the new mark. Super Flip for Eyes and Lips, Holiday 2009. This should be available now - what a jam-packed collection! Nine eye and nine lip colors, with a set of three brushes (free!), and you have your entire look in one convenient package.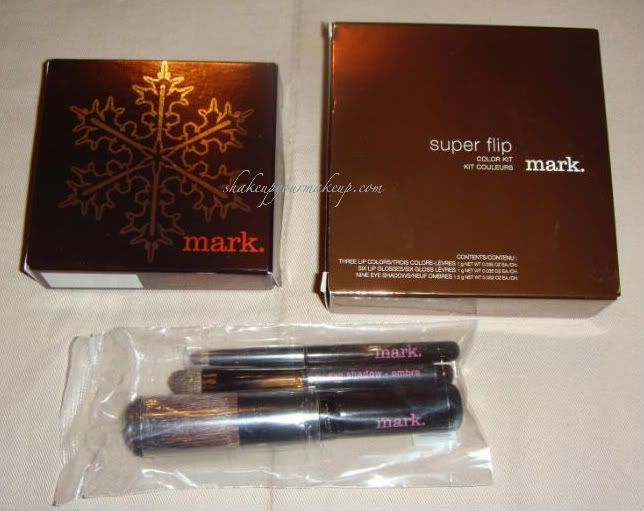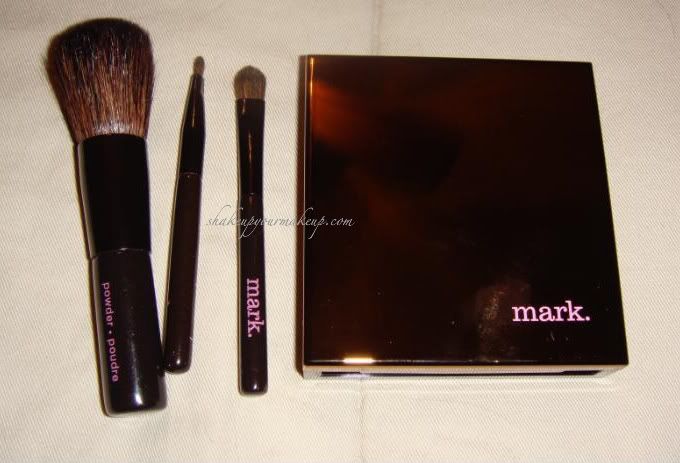 new super

flip color kit
The ultimate flip for it, featuring nine shades for eyes and nine shades for lips! Shadows range from matte midnight to shimmery soft gold. Flip the palette around for six glosses and three lip colors, ranging from a "hint" of pink to opaque "racy" red.
Below is a closeup of the
eyeshadows
. There is a little bit of everything: matte to shimmer, white to black. With such a wide range of colors, the looks are endless!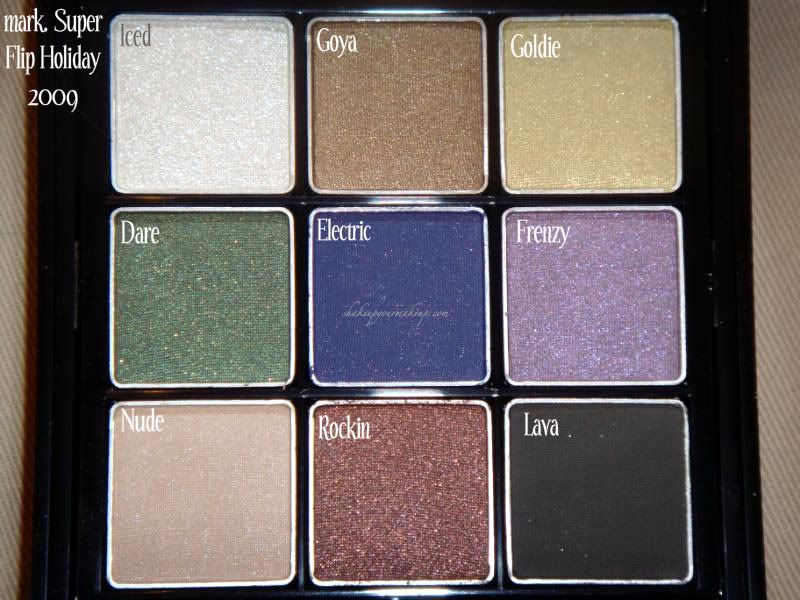 The lip colors are just as gorgeous. I love mark's lip products - I think I own 8 of their hook-ups alone! Again, as with the
eyeshadows
, there are matte and shimmery shades. Also, you can choose from neutrals, bright berries, and even gold!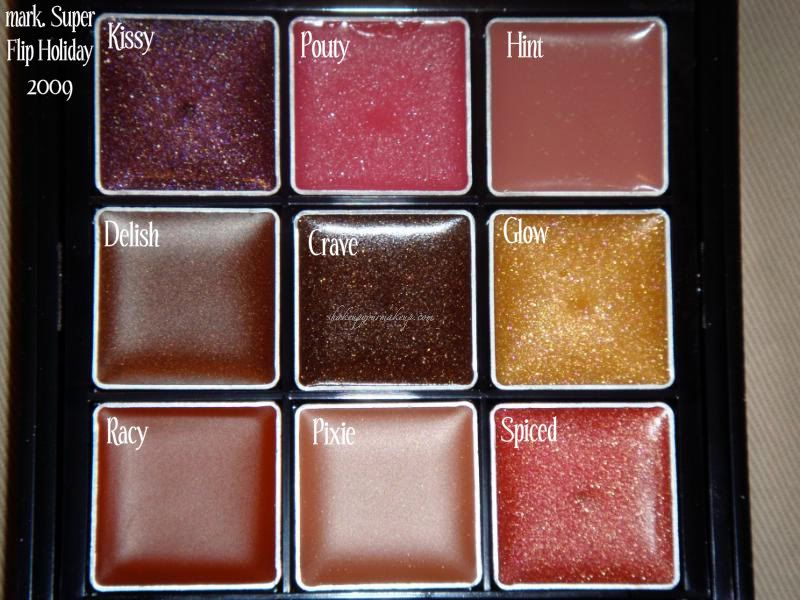 Unfortunately, my flash washed out the colors (again), so I am going to try and get a good shot of them in natural light. Unfortunately it's been gloomy and rainy here, so that will have to wait! I was exceptionally impressed with the pigmentation of the matte shades. Lava is a very deep, dark charcoal, and would be great to add a smokey look to any eyeshadow.
I also ordered the Holiday Treats Mini Juice Gems (2008). I love these, and being that they were on clearance, it was a steal! I think that Candy Apple is my favorite, but it's a tough call. These shades are great for the fall - nice, warm, and smooth. They even have a sweet scent!