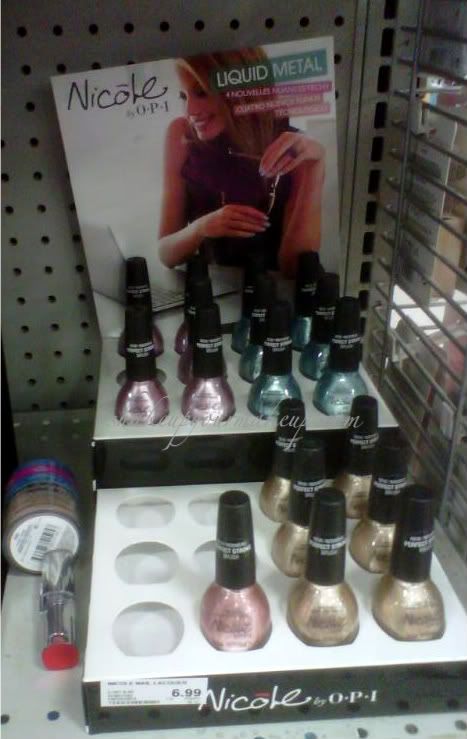 Meijer was a plethora of new products when I went in last week! I will have quite a few "Spotted!" items to share here - between nail polish, the Wet 'n Wild collections, and Milani, it appears that the new spring lines are coming out!
Here we have the new Nicole by OPI "Liquid Metal" collection, which I can only assume is for spring, based on the beautiful pinks, golds and turquoise. I did not purchase one of these, but I was definitely leaning towards all three!
A little Google search shows there are actually four colors, but one must have sold out already at the store.
"Nicole by OPI ignites a mesmerizing look for the New Year with Liquid Metals. Featuring four new metallic Nail Lacquers ranging from shimmering sea foam to sophisticated champagne, Nicole by OPI's Liquid Metals collection offers the season's must-have accessory. "
I think I'm having buyers remorse - I really like that blue/turquoise! Oh well, next time groceries call....looks like I'll be making a pit-stop by health and beauty!