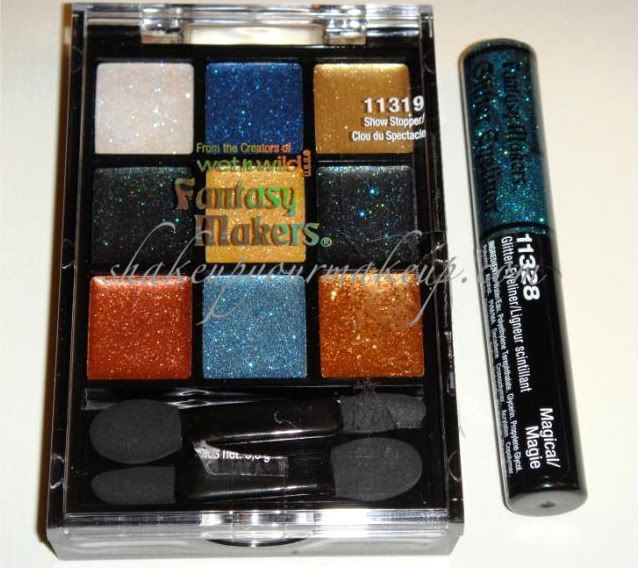 I found a huge display of Wet 'n Wild Fantasy Makers at Walgreens last week, so I decided to try out the cream pallet in "Show Stopper" and the glitter eyeliner in "Magical".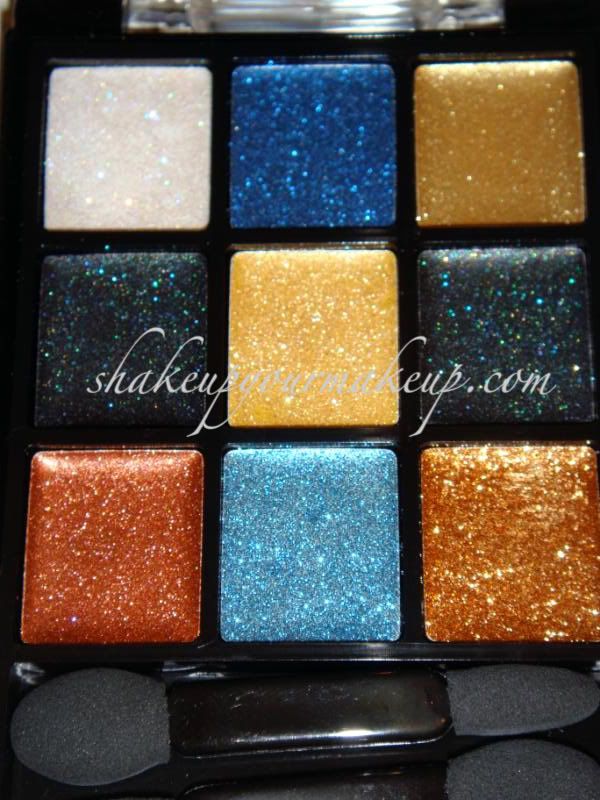 The cream shadows are beautiful in the pan. They all are frosty and a majority of them are infused with microglitter, giving you the opportunity to create some beautiful looks for Halloween, or really any time. They remind me of the
NYX Glitter Cream
pallets that I swatched a while back, but with smaller glitter.
All of these swatches are one pass over with my finger - I find that the sponge applicator actually holds the glitter, so you don't get a good application. The golds and bronzes are quite pigmented - from the cream to the glitter. The darker shades (blacks) are fairly pigmented, and would probably require a few more swipes to get a dense covering. The whites and blues are more glitter and less pigmentation in the cream portion, so if you are looking for a blue cream to create a look with, these would probably need to be applied over the top of something else to add some shimmer. I think these would be really pretty as liners or maybe used as a base for shadow to be applied over. I haven't worn these on my lids yet, so I'm not sure how the lasting power is, but they are quite beautiful in the swatches!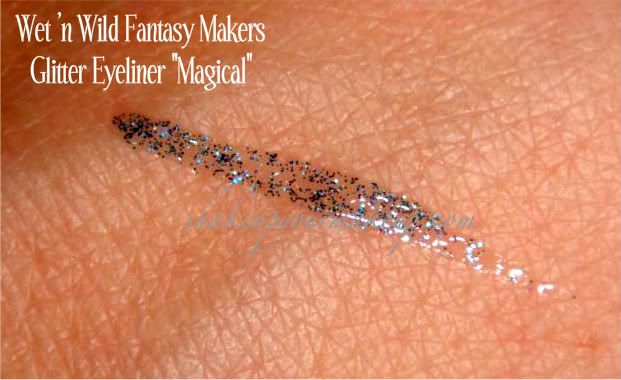 The eyeliner, Magical, is a gorgeous turquoise/blue glitter. I have a few of the colors for last year (a green and a purple), and I use them all the time. They are tiny glitter as well, so it's not chunky and won't flake off like a lot of glitter liners do. They also work really well on top of a basic black or brown liner to add some color, as well as alone. For the price, they are quite a steal!
Have you tried any of these? I would love to know what you think!