Benefit Cosmetics might be one of the more underrated cosmetics companies out there.  I received their
Bad Gal Blue Mascara
, for my birthday, and when it says "blue", they mean blue!  This was the first Benefit makeup I've used, outside of their
lipglosses
, which are great as well.
I love the tube on this - the bright silver handle is thick and heavy, so it's easy to use and apply - you know how sometimes flimsy tubes make it difficult to use and manipulate around the lashes?  Not this one!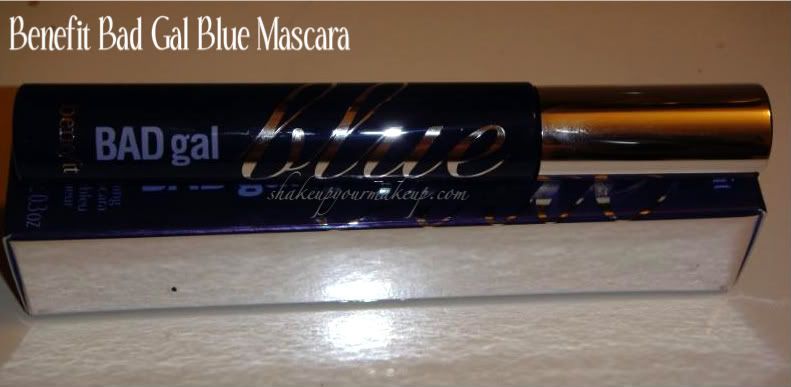 The brush on this is very dense and full of bristles.  As you can see in the picture below, it picks up tons of mascara, and the bristles are very flexible, so it applies it to all of your lashes without being clumpy.  The color, again, is a beautiful royal blue!  There is also plum and brown as well.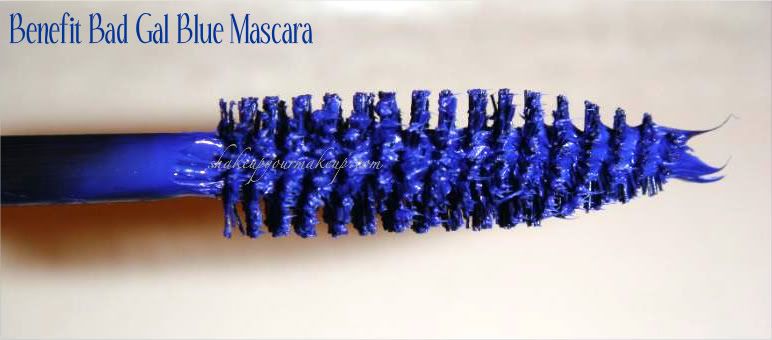 Just to give you an idea of what it looks like on, I have done a before (with NO makeup...sorry, it might be a bit scary!), and then with two coats of Bad Gal Blue.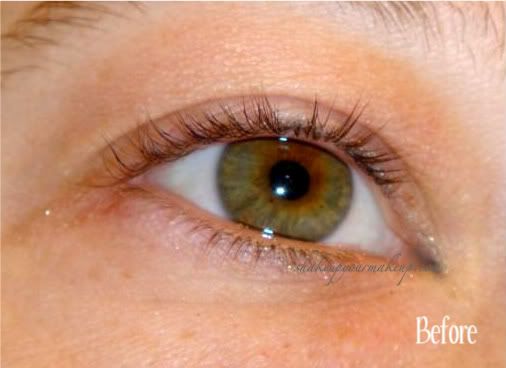 I was so impressed with the formulation of this mascara.  Not only does it add thickness, but as you can see below, the length is unreal.  I love how the color goes all the way through the lashes - some colored mascaras you only see on the tips of your lashes, where mascara upon mascara has created the length.  Not with this - you get color and depth all the way through.  Bad Gal Blue is a great way to give a little kick to your look, or help brighten the color of your eyes!