Nonie Creme Colour Prevails, a new line I have stumbled upon at Walgreens, is full of color and some of the most unique packaging I've seen recently. I'm a sucker for butterflies, so when I saw the gorgeous colors and butterfly wings across the display piece, I immediately walked over to see what it was for.
A full line of cosmetics, from foundation to nail polish,
Colour Prevails
is full of shimmer and color that isn't typically seen in the drug store scene. Not only are the colors bold, but the packaging is beautiful too.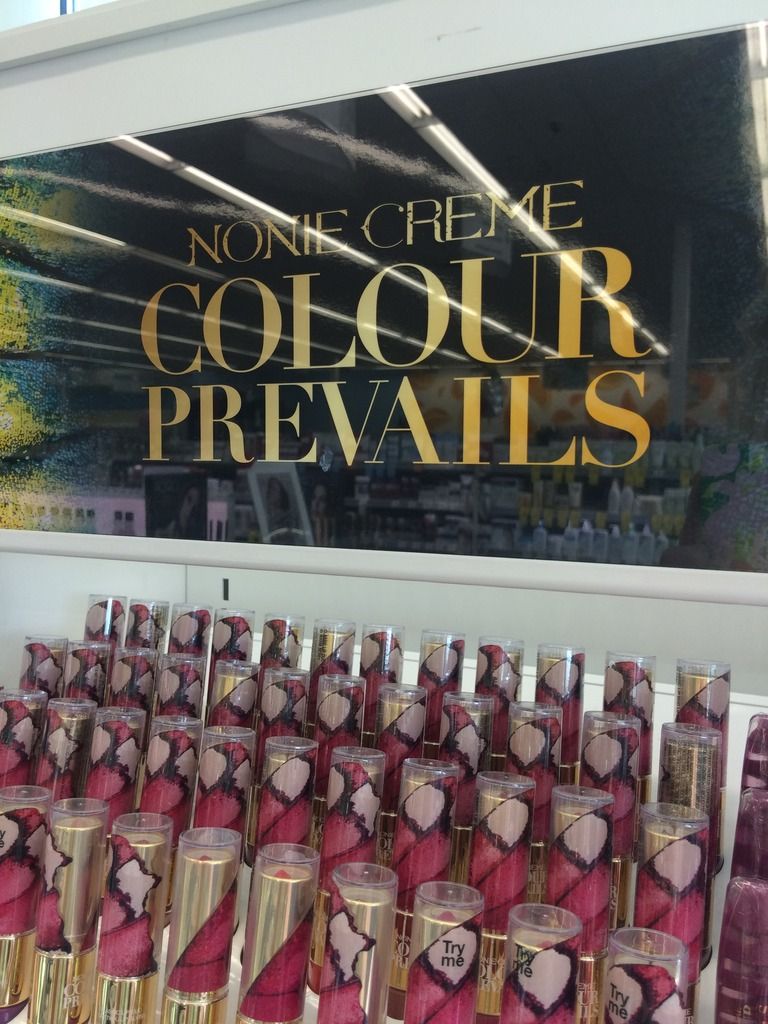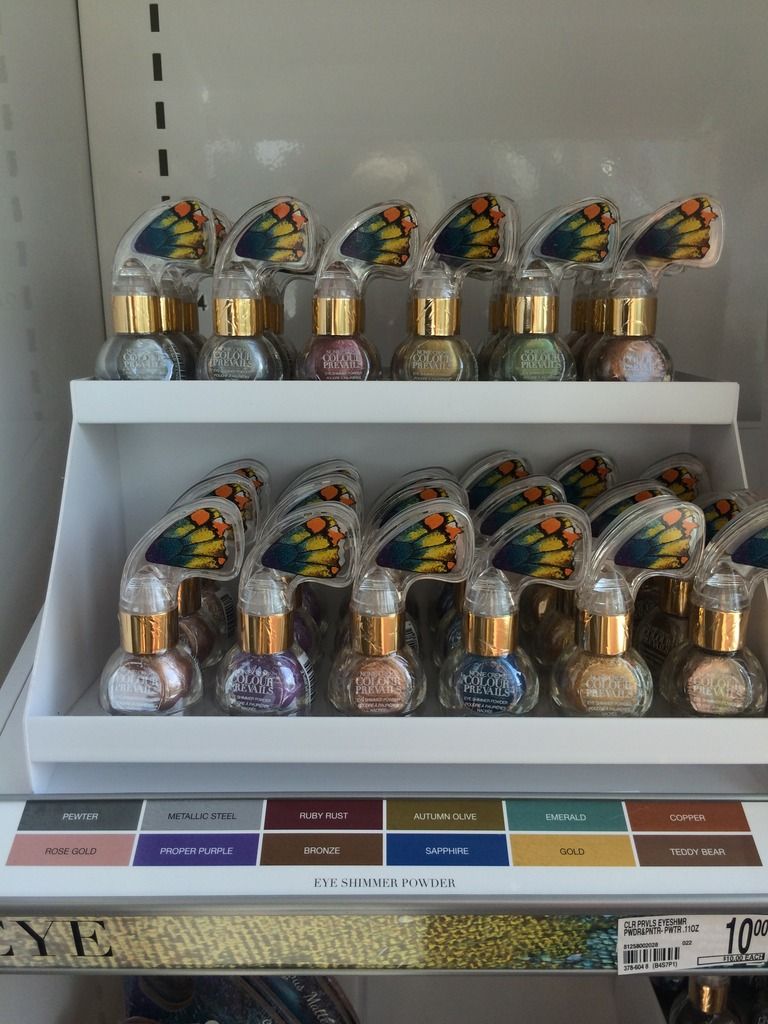 I picked up an eyeliner and eyeshadow to try out. Black Eyeliner is a staple in my makeup bag, so I'm always willing to try a new one. The eyeshadow was about as close to true crushed gold as I've seen in a while,
Here is a closeup of the packaging. The "handles" are essentially butterfly wings. At first, I thought this might be cumbersome to work with, but it actually works out quite well!
The eyshadows have a sponge applicator. This makes for easy application, although I did dip my eyeliner brush in there to smudge along my lower lashline. The shadow was quite pigmented, blended very easily, and lasted all day. This color, appropriately named Gold, along with the other eyeshadows are $10 in the
Walgreens store and on their website
.
The Eye Calligraphy Eyeliner has the same handle, with a super fine tipped applicator. I used this applicator, but actually switched over to dipping my eyeliner brush in the bottle because I prefer to use brushes, not felt/rubber tipped applicators for my eyeliner. There are several colors available (see below) and these
run for $9 at Walgreens
.
Swatches below - as you can see, the eyeliner applicator truly gets a thin, smooth line with one dip. I am just weird in that I prefer a brush!
Below is an EOTD using the Gold eyeshadow and the Black eyeliner. Full face as well. The eyeshadow wore all day without any issue. I did use it over my UDPP. The eyeliner applied smoothly, but I did start to experience some "chipping" in the corner by the end of the day. I always have this happen with liquid liners, so I do tend to use gel liners more often than not. I will say, though, the smooth and pigmented liquid liner was a breeze to apply!
Have you seen or tried these products yet? I would love to hear your feedback about the rest of the line!