Look at these adorable, bright, mini-size shades of Revlon colors! This limited edition collection consists of two trios: one set in cool tones (Garden Party) and one set in warmer tones (Tea Party).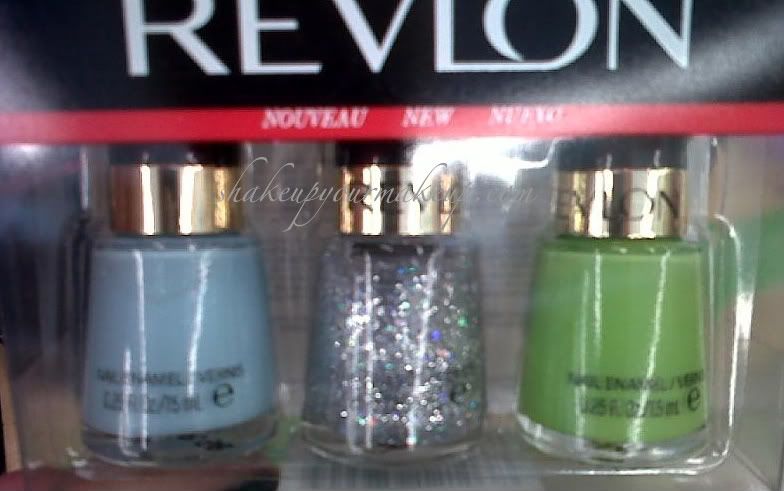 The cool set: This has a pale sky blue, an iridescent chunky glitter, and a bright apple green. The blue looked like it had the slightest shimmer undertone, but I really doubt it would be apparent once applied. The green was a creme.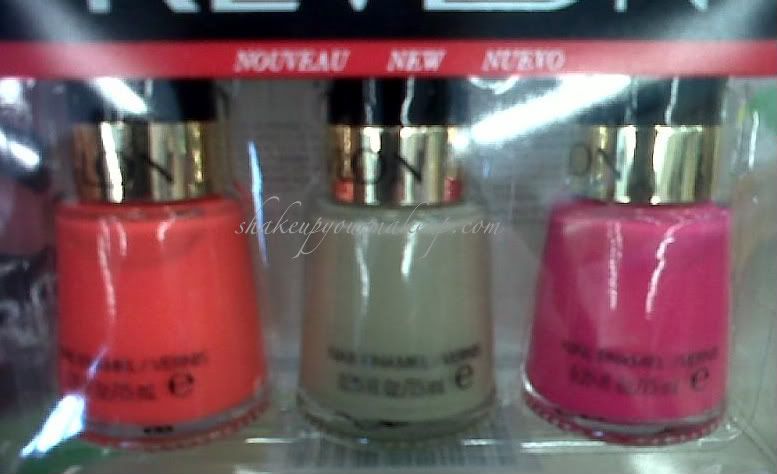 The warm set consists of an almost neon coral, a really pretty warm "greige" and a bright berry pink. All three appeared to be cremes in this set.
The retail was $7.99. These are mini's, not full sized products. Have you seen these yet?