FOTD using Laura Geller's Baked Vanilla Nudes Collection
1:26 PM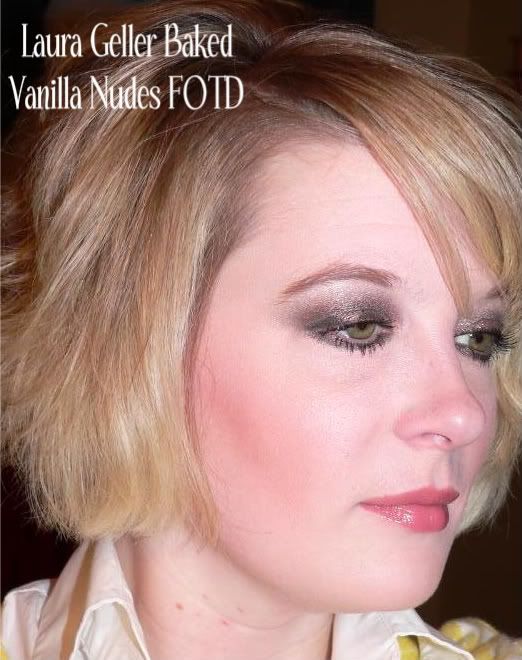 A quick FOTD using all the products from Laura's Baked Vanilla Nudes collection.
Like I said, I really like the Porcelain BnB - it seems to be the best color for my skintone in the winter. As the weather warms and I see the sun more, I'll move up to the Fair or Light. The blush is great. The colors work well individually to contour, blush and highlight, but I really liked blending them all together for the blush, and using the deep to contour and highlighting ontop of the cheek bones to add a little more dimension.
My favorite is definitely the eyeshadows, though. I used the Vanilla Toffee on the inner corners and the Black Cherry as the crease, outer corner, and lower lashline. I also used the Black Cherry wet as my liner. The mascara didn't do much for me, so I actually gave that away.
Pretty warm colors. I love them, and yes, their names make them all good enough to eat!