Burt's Bee's Tinted Lip Balm "Red Dahlia"
8:41 AM
This is a long-time overdue post. I just realized this weekend how backlogged I am on posts and pictures, so hopefully I'll be able to catch up a little bit here!
At the beginning of the year,
Burt's Bees
came out with a line of tinted lip balms, so I decided to try
Red Dahlia,
one of the darkest shades in the set. There are six, total shades available, seen below:
I like to have a lip balm available in my purse at all times. Although I do have my medicated Chapstick, I find it nice to have something with a hint of color. Seeing as I washed my Dr. Pepper LipSmackers in the laundry, I thought this might be a nice opportunity for me to get a "grown up" version for my bag!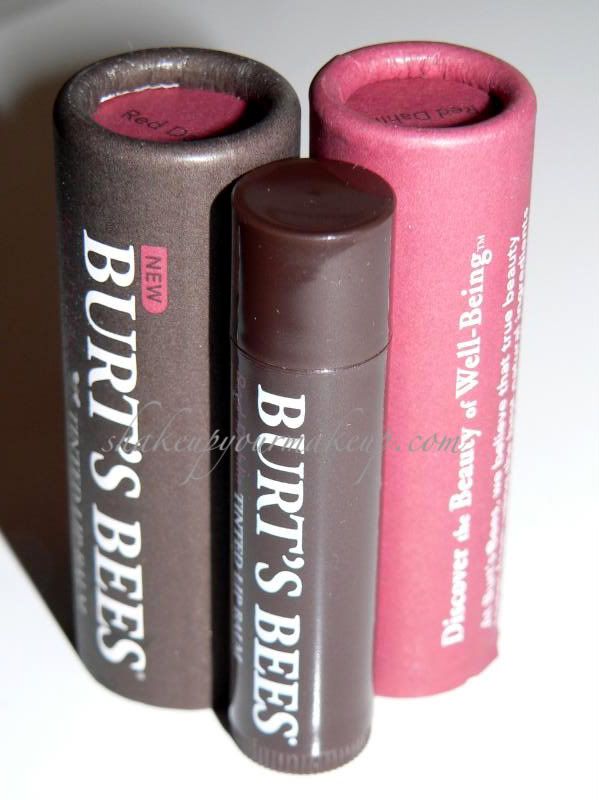 The product comes in a typical chapstick tube, but the outer packaging is a thicker cardboard tube with the color of the tinted balm on the inner sleeve.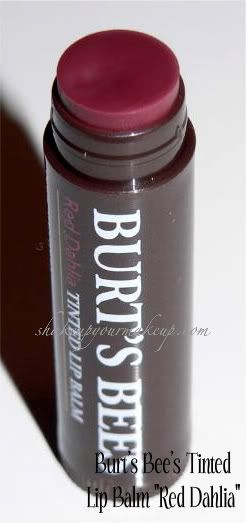 The Red Dahlia tinted lip balm is a deep warm berry in the tube. There is no shimmer or frost. The main ingredient in these lip balms is shea butter, which helps to soften your lips, as well as protect from drying out. I can't emphasize the moisture these lip balms provide! I have found historically that tinted colors tend to dry my lips out, but this one does not. There is also a nice shine to the hint of color, so this is a nice everyday shade to have in the bag.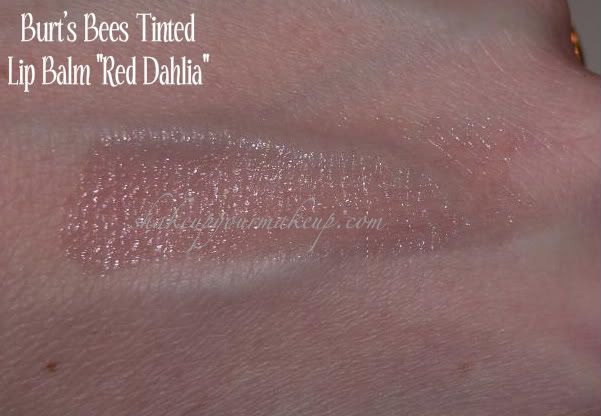 You can barely see the color above. This is one swipe, so if you want a little added color, just swipe again. Of course, this would be nice over a lip stain because of the shine - and it can help prevent those lips from drying out from the stain.
Have you tried these yet? What do you think? These balms retail for $6.99, which is a bit spendy for a balm, but I am very happy with it overall.