Spotted at Meijer: The new Wet 'n Wild Mermaid Cove Collection and Inked Collections of nailpolish
10:19 AM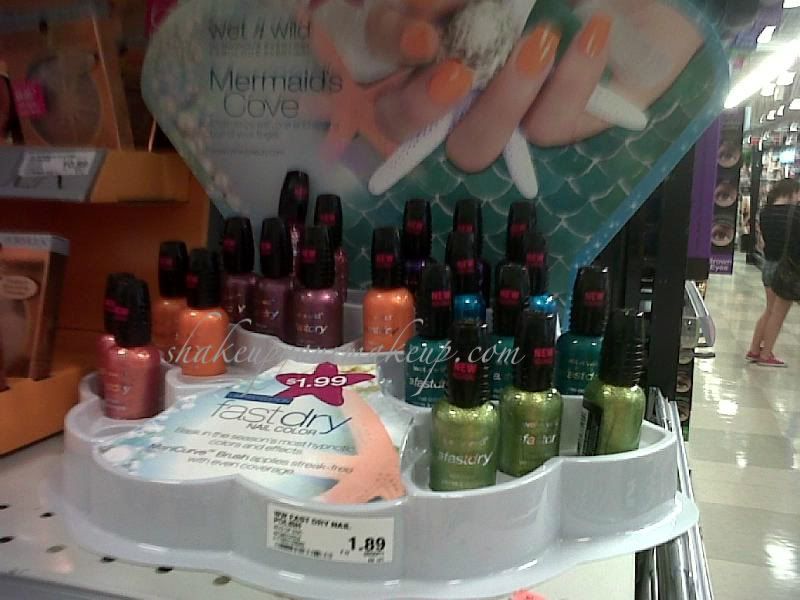 Paroozing through Meijer yesterday and I saw some of the new Wet 'n Wild nail polish displays that have been discussed around the blogosphere. The Mermaid Cove collection is gorgeous, and is very reminiscent of the Zoya Summer collection. I picked up two shades (Enchanted and Ocean Grotto) that I'll swatch and talk about shortly. This set is very sparkly, bright and fun. I really did have a hard time picking! And, at $1.99 a piece, it's a great price.
The Craze collection of Graffiti reminded me of a box of Crayolas. Bright, creme shades, these are pretty standard colors outside of the packaging. I didn't get any of these, but if you are looking for some basic brights, this would be a great option for you at $1.89 a piece.
Have you seen these? What did you pick up?