Spotted at Meijer: New Revlon Age Defying DNA Foundation, Grow Luscious Plumping Mascara and Lash Liner
9:14 AM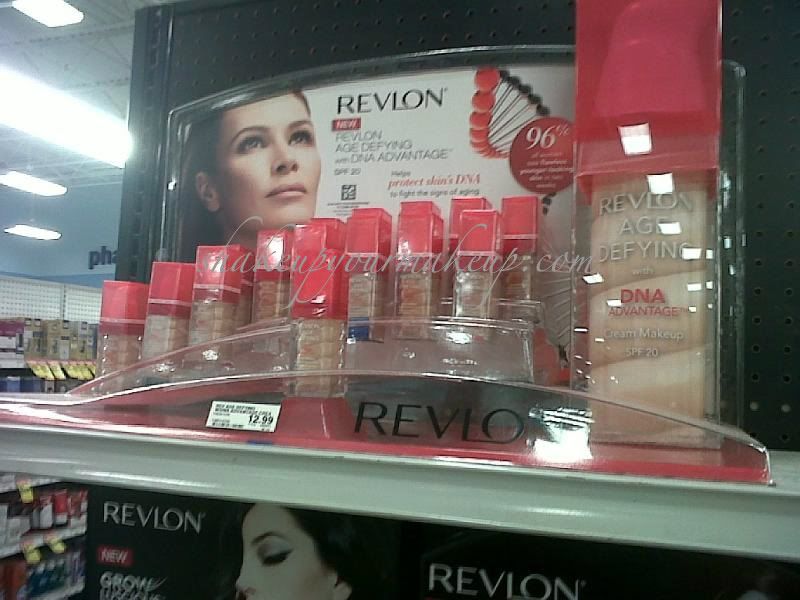 Revlon has come out with a new Age Defying line, with
DNA Advantage
. I stumbled on this while walking the cosmetics aisle at Meijer. The retail is approximately $11.99 for the foundation. There appears to be quite a range of colors, and the bottle comes equipped with a pump top, which is a nice bonus. I searched online for some reviews, but this looks like it's very new, so there is very little out there on it. Instead, the website notes the following:
"NEW Revlon Age Defying with DNA Advantage Cream Makeup combines makeup + powerful anti-aging skincare to help protect skin's DNA to fight the signs of aging. 96% of women saw flawless, younger-looking skin in two weeks. Lines and wrinkles are visibly diminished while skin is refreshed, hydrated, revitalized. SPF 20"
Have you tried this yet? What did you think?
Next up are the new items in the Grow Luscious line from Revlon. First is the
Grow Luscious Plumping Mascara
. With the same properties as the original Grow Luscious mascara, this is an actual volumizing mascara from the start. The formula comes in both a regular and a waterproof. The colors are Blackest Black, Black and Blackened Brown.
Last, but not least, is the new
Grow Luscious Lash Liner
. This is packed with vitamins and nutrients to help promote healthy lashes as well. There are four colors: Onyx, Espresso, Graphite and Emerald. The formula looks smooth and easy to apply, but again I haven't tried this.
Have you seen/tried any of these new Revlon items?