NOTD: Sally Hansen Xtreme Wear "Mystic Lilac"
7:17 AM
Mystic Lilac is a beautiful lavender-grey shade with beautiful iridescent glitter that is present *just enough* to give a slight shimmer in certain light. From far away, it looks like cream lavender, but when you take a look up close you can really see the hints of shimmer. I really like this color for something different - it really an up-to-date way to wear the "greige" shades that everyone is raving about this season.
(sunlight)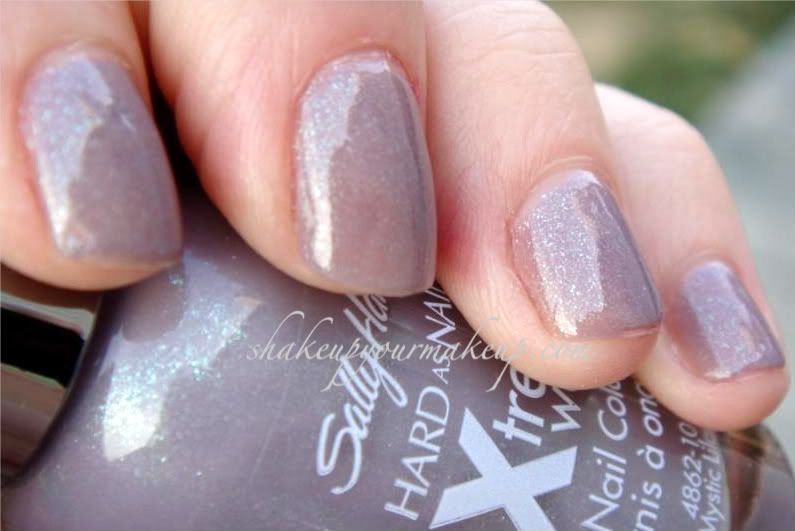 (natural light)
You can barely see the shimmer in the picture above. Unfortunately, my camera was not cooperating enough to get a good picture of it - I'll try and get one for a later post.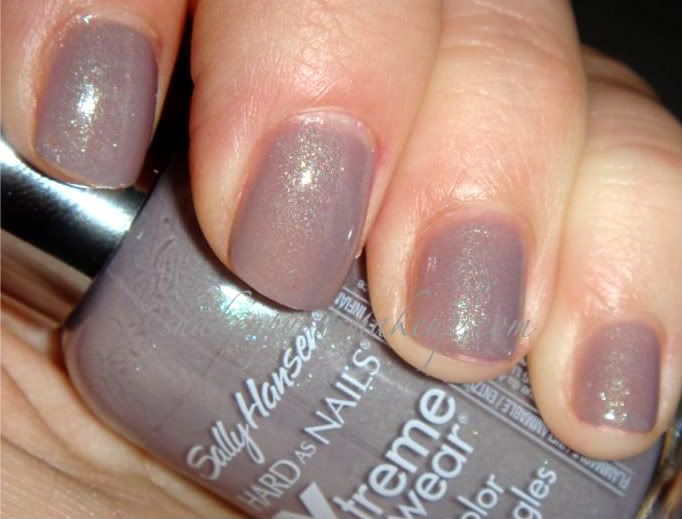 (flash)
The above picture is the best representation of the color, in my opinion. You can tell it is actually a lavender color, and not gray, and you can barely see the shimmer/sparkle. Even better...I wore it for 5 days without a chip or scratch! Not bad for $2.99!
I have about 4 more of these new colors from the Xtreme Wear collection to post, so keep checking back! Also, I'll have the
Nox Twilight Nailpolish
to post, too!