NOTD: Maybelline Express Finish Nailpolish "Medieval Micha"
1:38 PM
This is an oldie, but a goodie-I looked online and can't even find it! I found it at the bottom of my stash when I was attempting to organize it. Unfortunately, the organization failed miserably, but I am pleased to have found this one to wear! A beautiful micha and silver microglitter that applies so well and dries in a snap!


(outside in natural light)
(natural light - cloud cover)
I think this closeup gives you a great idea of the glitter and colors. It is really quite beautiful. From far away, the nailpolish looks like a metallic foil, but up close you can see the sparkles.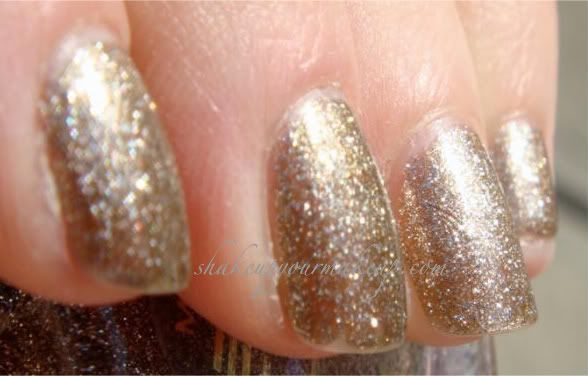 The last picture is my favorite. This is definitely the most accurate, probably because the sparkles wash out the actual colors in the pictures above. This is close up, with the flash. B-E-A-U-T-I-F-U-L!