NOTD: OPI DS Extravagance
8:00 AM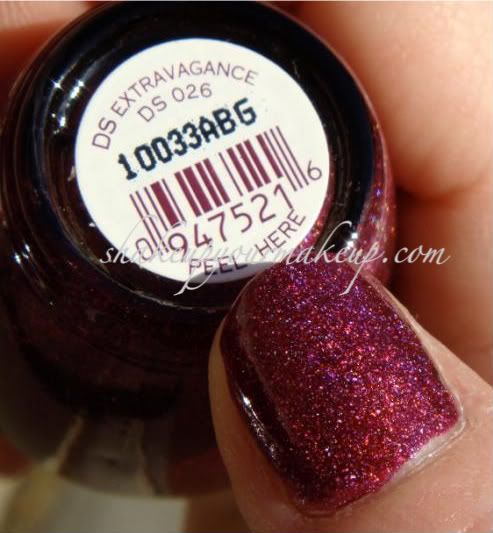 Another beautiful birthday gift - OPI's DS Extravagance. This is a gorgeous, eggplant base with holo microglitter. This is from OPI's Designer Series - a collection of gorgeous microglitter holographics. To see the whole collection, click here,
compliments of Scrangie
.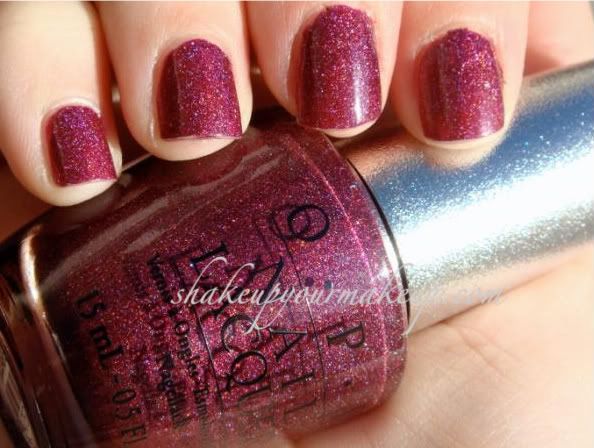 The picture below is by far the best - you can see the color and the beautiful glitter. I am loving this - it's a must if you like purple!