Comparison of Bare Escentuals Mineral Veils (Illuminating, Feather Light, Original, and Hydrating)
8:00 AM
If you are a Bare
Escentuals
lover, you have probably noticed all the different types of Mineral Veils that have come out over the past few years.  Most recently, the Hydrating Mineral Veil has become the newest mineral veil to hit the market.  I have four different varieties - the original, the hydrating mineral veil, the feather light tinted, and the illuminating tinted mineral veil.
Below is a picture of all four next to
each other
.  Unfortunately, it's a bit washed out, and you can't really tell that the tinted, are in fact *tinted*.  From the top, and clockwise around, we have the Illuminating Tinted Mineral Veil, Original Mineral Veil, Hydrating Mineral Veil, and Featherlight
Tainted
Mineral Veil.
Below is the original Mineral Veil.  As you all probably know, this is a transparent setting powder to put on top of your foundation.  This gives the *flawless* look that we are all looking for, which lasts through the day.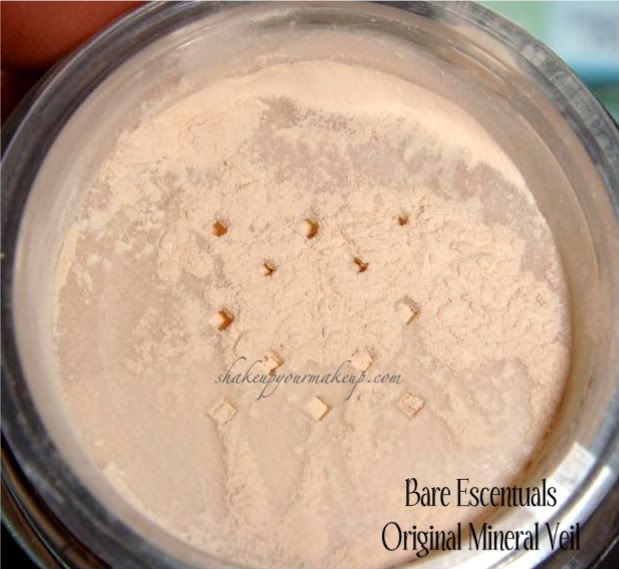 Next is the Hydrating Mineral
Veil
.  This came out to give you the fresh feeling before you walked out the door.  As you apply, microscopic beads of water *burst* to give you fresh spritz of coolness on your skin, without making your skin wet.  As you can see, this is the same color as the original mineral veil, but it has a hint of shimmer, that adds a bit of glow to your skin.
The next is one of the tinted mineral veils, as well as an illumination, known as the Feather Light Tinted Mineral Veil.  With a hint of color and shimmer, this adds some glow to your skin on top of your foundation.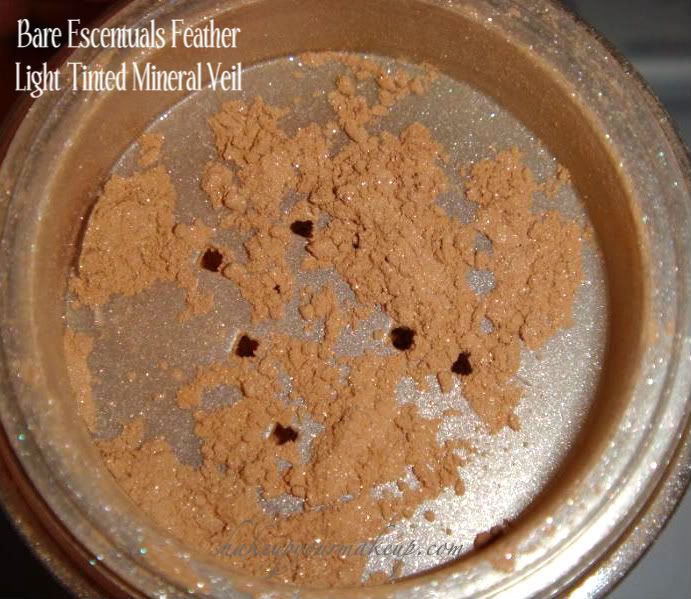 Finally, my most recent
acquisition
is the Tinted Illuminating Mineral Veil.  I bought this in the large 28g jar that will last forever.  I love the shimmer in this, which gives a hint of shimmer to the skin.  Again, this is tinted for a little bit of glow.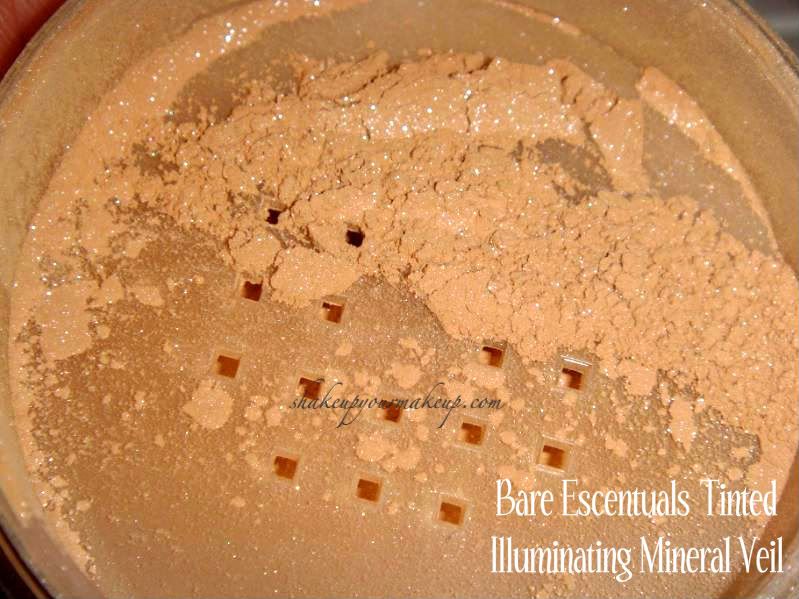 I tried to swatch, but the lighting isn't helping you pick out the shimmer/color, so I will try and do that again later.