FOTD: Patriotic Red, White and Blue NYX
8:43 AM
First - I cut my hair! I haven't been able to handle the length I was getting from the hair style I was sporting the past few months, so I decided to revert back to my shorter and style-friendly due! I am wearing it a little differently than I have in the past, so we'll see. I am still trying to figure out how to style and wear it, so this is definitely a work in progress, but I absolutely LOVE having it short when it's 90+ degrees out!

Unfortunately this year we had rain for the Fourth of July, so no fireworks for us....but I still got to wear a festive red, white and blue inspirited makeup look for the holiday! The Fourth and Christmas are the two days a year I actually leave the house wearing red lipstick, so I was excited to try a couple of the colors that I got during my NYX haul a while back.

I also got to play with some of the bright NYX eyeshadows I ordered, too, so that was a lot of fun. For this look, I decided to use NYX Navy, NYX Aqua, and NYX Snowcone to create a smokey blue eyeshadow look, along with a pop of silver with some glitter eyeliner.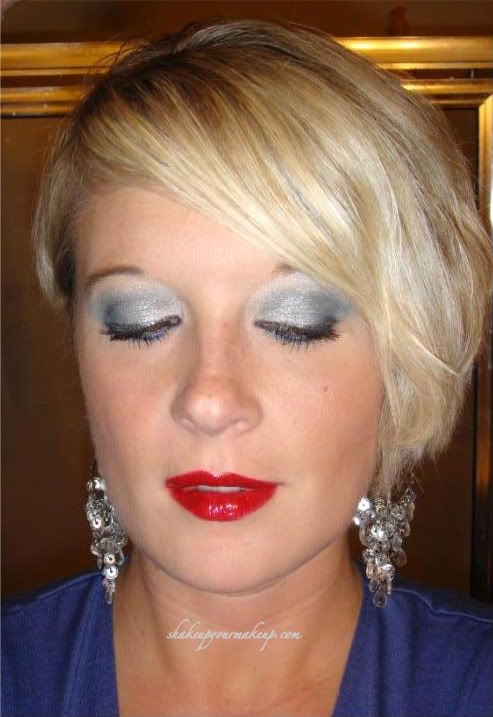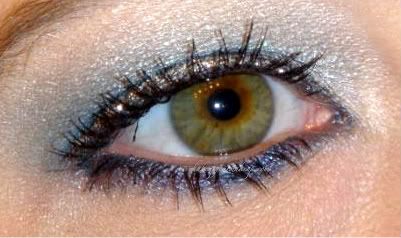 Face:
Bare
Escentuals
Medium Foundation
Bare
Escentuals
Mineral Veil
L'oreal
Front Page Peach blush
Eyes:
Urban Decay Primer Potion
NYX
eyeshadow single "Navy" - outer corner, lower
lashline
, into crease
NYX
eyehshadow
single "Aqua" - inner corner of lid
NYX
eyeshadow single "Snow Cone" - high light
Smashbox
Caviar eyeliner - upper
lashline
Silver glitter eyeliner of black
Smashbox
Caviar
MAC
Khol
Black eyeliner pencil - lower
lashline
with
NYX
Navy over
Lips:
Clear
lipgloss
over top to add shine