Bare Escentuals "Sea Yourself Collection" and FOTD **PIC HEAVY**
8:00 AM
In true "Meredith" fashion, when QVC had their most recent Today's Special Value for Bare Escentuals, the Sea Yourself Collection, I had to buy it. I've become addicted to the turquoises, blues and greens of the season, so this was right up my alley. More importantly, this kit is the debut of Bare Escentuals SPF25 Mineral Veil and eyeshadows, and since we all know that sunscreen is an essential part of summer, this made total sense.

I love the box that this set came in - its a little bigger than their normal packaging, so I might keep this one to store some items, like double ended brushes, in. The outside is covered in beautiful sea glass...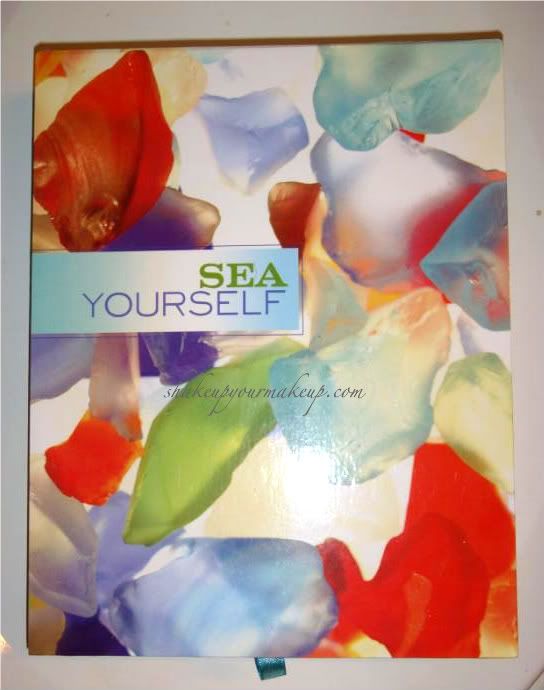 ...and you open it to a "sea" full of new Bare Escentuals products - everything is bright turquoise! Beautiful!


This kit introduced two new brushes, the Kabuki Light brush and the Double Ended Shape and Define brush. The Kabuki Light is just that, a very light brush that can be used to apply foundation or mineral veil with less coverage. The hairs on the brush are much less dense than the normal Kabuki or Handy
Buki
brush, so if you are looking for something with a little less coverage, this is the brush to use.
The Double Ended Shape and Define is a great brush to brush to achieve a smokey eye with, as the shape side is a dense, round brush, and the other side is a fine liner brush (closeups below).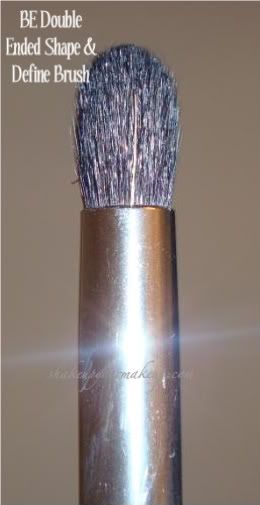 Not only did this kit introduce the new SPF25 Mineral Veil and
eyeshadows
, but this also introduced a new mascara for Bare
Escentuals
: BE Flawless Lash. This brush has a patent pending bristle with over 320 little combs -
no, I didn't count, Leslie mentioned it during the show :)

This mascara pulls through each lash and coats them
individually
without creating that "
spiderlash
" that everyone is worried about. I even put FOUR coats on to try and get it to clump and it didn't. A remarkable formula, this does add a length and volume, but manages to give a natural look to the eyes.
Bare
Escentuals
has introduced a new set of
eyeshadows
, below, that not only are gorgeous, but give the eyes the needed sun protection, with SPF25. The three colors are Reflection (a pale,
seafoam
blue with gold shimmer), Energy (a deep turquoise/slate with blue/green shimmer), and Serenity (a matte chocolate brown).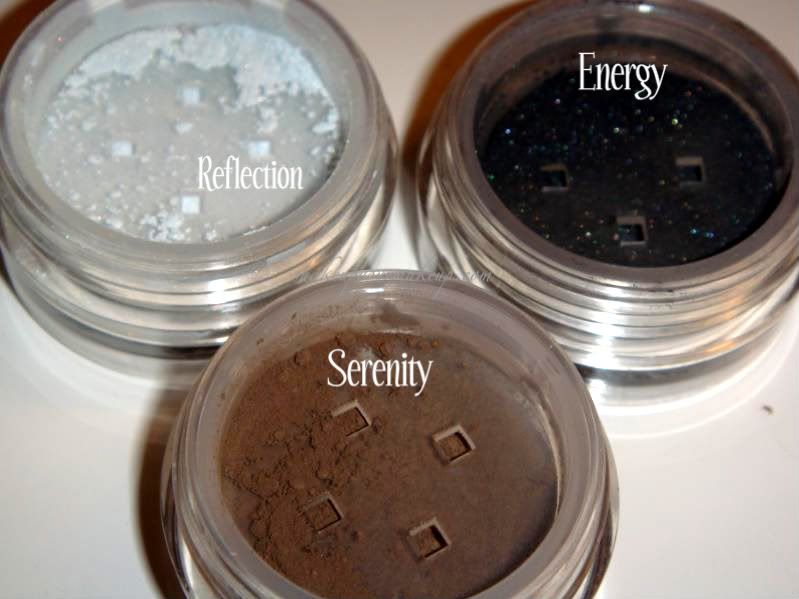 Energy is such a beautiful color. It doesn't scream blue or turquoise, but just adds enough of a hint of color to create a gorgeous look. This can be used as a liner or an eyeshadow to create a gorgeous smokey look.
Reflection is a beautiful
seafoam
blue in the pot, with golden shimmer, but when applied it turns into an almost white color with golden shimmer. Use this alone or over an eyeshadow to create a new shade - this is a very
versatile
color.
I am not a huge fan of matte
eyeshadows
, but this color Serenity is an absolutely beautiful shade to add to the crease for some depth or as a liner as well. This chocolate brown has a hint of cooler undertones and pairs very well with the other colors of this
collection
.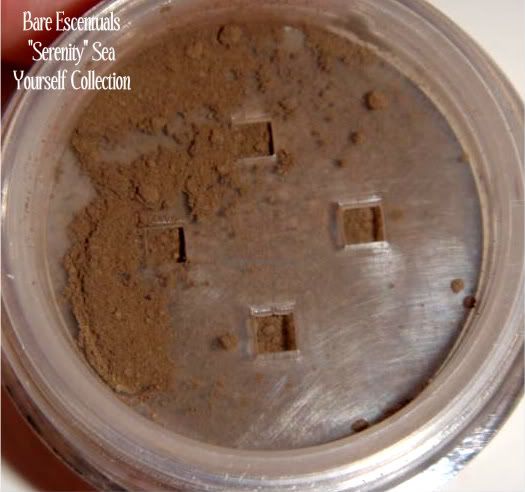 The blush in this collection is
appropriately
a gorgeous coral called Balance. There is a hint of shimmer to this blush as well, but not
overwhelming
at all. A perfect shade for all skin tones, this is very pigmented and could enhance any complexion.
The
lipgloss
in this set is called Fiji, and is a deep golden sand color. Not very typical of Bare
Escentuals
, this comes in a tube and is squeezed out as opposed to a doe-foot or brush applicator. I love this color - it is just pigmented enough to add a golden shimmer to the lips, but doesn't look like you kissed a gold bar, so it is very natural!

The colors are
swatched
below - I did Energy, the liner/shadow, both wet and dry. It doesn't appear to be much of a difference below, but when applied wet it is almost black.
My
FOTD
and
EOTD
are below.
Face:
Bare
Escentuals
Foundation "Medium"
Bare
Escentuals
Mineral Veil SPF25
Bare
Escentauls
Blush "Balance"
Eyes:
Urban Decay Primer Potion - all over lid
Bare
Escentuals
"Reflection"
- all over lid,

lowe

lashline
Bare
Escentuals
"Serenity" -
crease
Bare
Escentuals
"Energy"
-
outer corner, lower

lashline

and wet as eyeliner
Bare
Escentuals
Flawless Lashes Mascara
Lips:
Bare
Escentuals
Fiji
Lipgloss