MAC Color Craft Haul Part 2: Mineralize Blushes "Hand Finish" and "Draft Pink" and Eyeshadow "Odd Bits"
10:21 AM
Since I can't seem to stay away from MAC's newest collection, Colour Craft, I went by Nordstroms again and picked up a couple more colors that were on my "wish list". I decided I needed a couple of the mineralize blushes, so I picked up Daft Pink and Hand Finished. Both are gorgeous, light pinks, but Daft Pink has cooler undertones with raspberry swirled through it, and Hand Finish is truly a shrimp pink color.

I also picked up one more of the mineralize eyeshadow quads, this one in Odd Bitz. I don't know why, but I am definitely drawn to the beautiful mauve and purples of this collection, so I couldn't resist.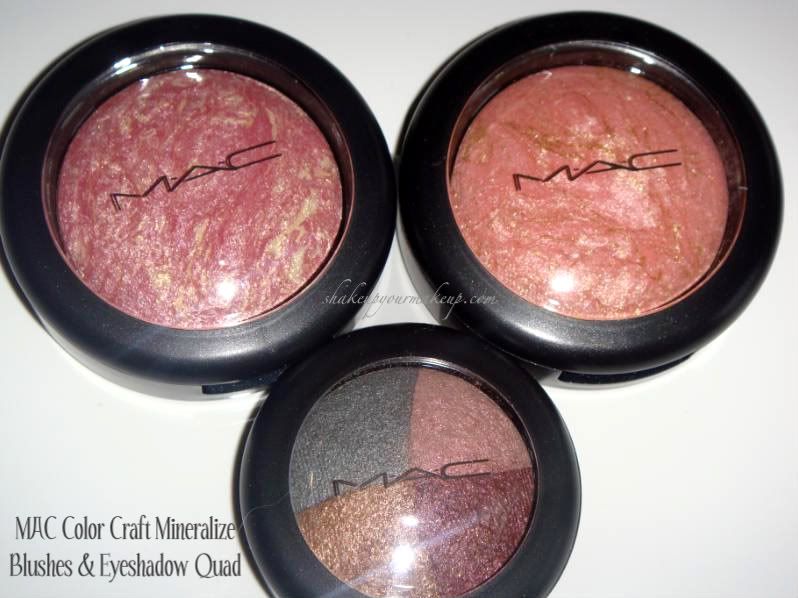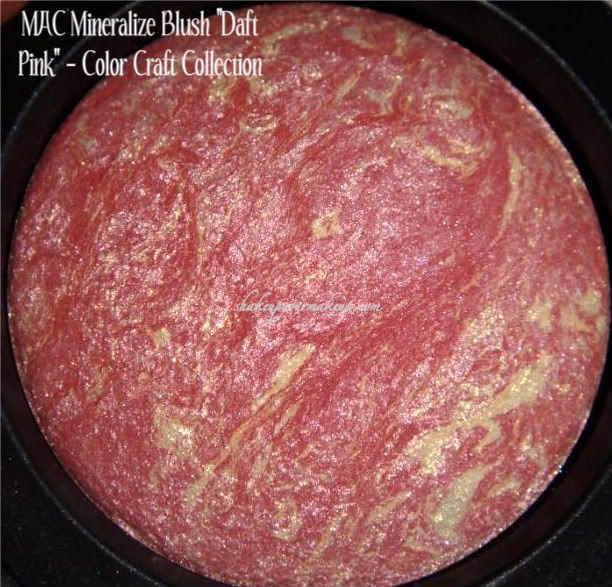 I have been on the look for some beautiful pale shades of blush to use, and these two fit the bill perfectly. I don't have a true berry pink blush that doesn't make me look like a clown, so when I tried Daft Pink out, I couldn't have been happier. Although you do need a light hand to apply this, it isn't so overwhelming that the color is not wearable. Hand Finish is just a beautiful color, no way around it. Perfect on it's own for a very light blush, I think this would also work extremely well over the top to tone down blushes, or as a high light.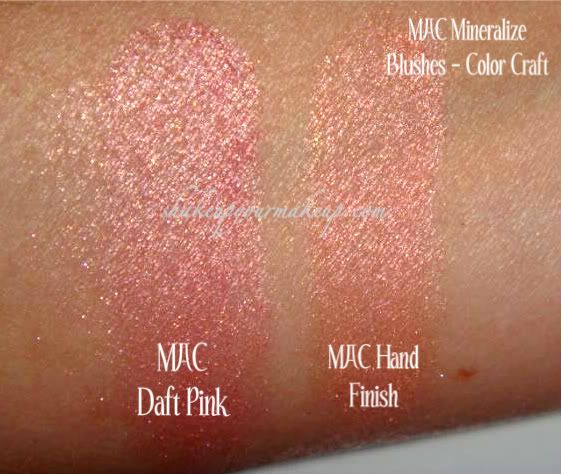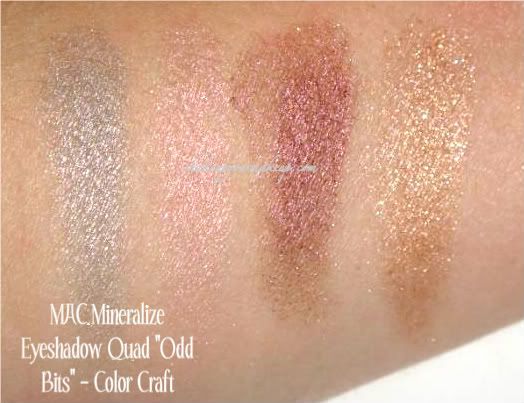 Again, Odd Bits was calling my name when I first saw it, but I was trying to *budget* my purchases, so I didn't buy this during my first spree at the MAC counter. I love these colors, though. I am really excited to try them out in the fall because I have a lot of sweaters that have these shades running through them. Again, the texture is a bit gritty, but if you can manage that, the pigmentation and colors are beautiful!