Lancome Starshower Artline/Eyeliner
8:00 AM
I went into the Marshalls around my house in hopes of finding some new makeup, and luckily stumbled across a section of Lancome!  I their
Artliner
, which is a precision eyeliner that won't budge, smear, or skip when applied.  These come in an array of colors, although this one in particular was a limited edition that made it's way to my Marshalls.  

The color I picked up was "Starshower", which appears to be a deep olive/black with silver shimmer.  I don't typically buy felt tipped eyeliners, but with my plethora of eyeliner brushes, I figured it I didn't like the application I could figure out another way to do so.  Luckily, it applies extremely smooth, almost as if it had a brush, not felt tip.  I am so excited to try this out, since I don't have a lot of Lancome in my stash.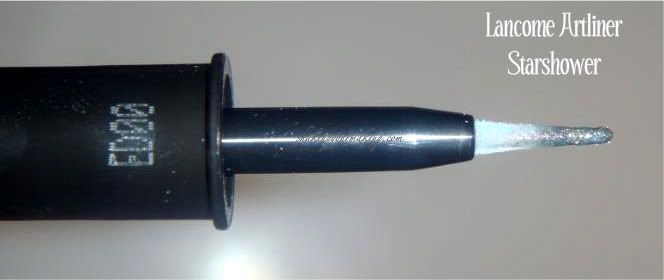 If you have a TJ Maxx or Marshalls by you, I would definitely try and stop by.  Mine had tons of Lancome, some Nars body (and I've read that some around the country have blush duos), and lots of fragrances available.  
If you go by, you'll have to let me know what you find!