NYC Liquid Lip Shine "Sungold Pink"
8:44 AM
I was in Walmart a few days ago, and made a pit stop over in the cosmetics isle to see if there was anything I had to have. Once there, I remebered a few mentions on MUA as well as other boards about a couple great NARS Orgasm lipgloss dupes, so I thought I'd see if ours had any of them.

One in particular was the NYC Liquid Lip Shine in "
Sungold Pink
". I've picked up bits and peices of the
NYC
line over the years because for the price, it's fantastic! At a price of $1.99 per gloss, you just can't beat it.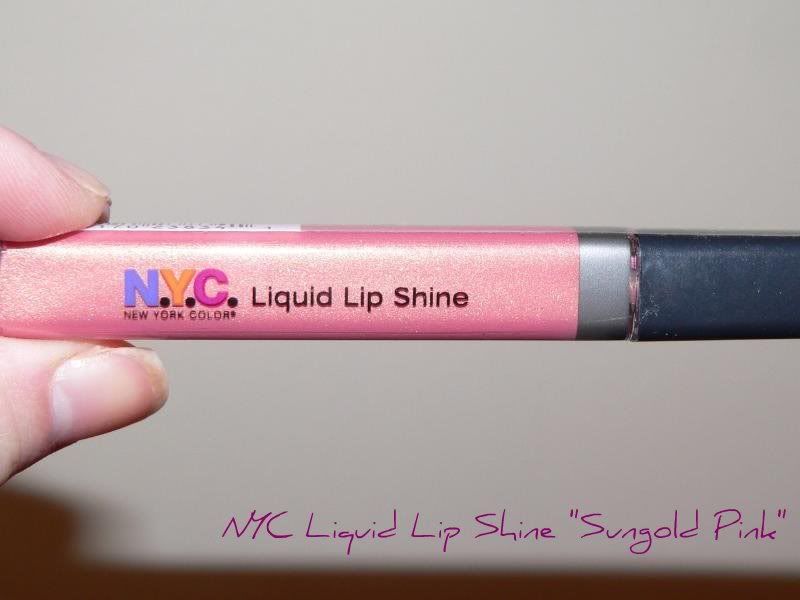 I wish I had a picture of the Nars side by side with the NYC lip gloss, but unfortunately I don't own the Nars itself (hopefully someday!).
I have worn this the past few days, and it is an absolutely beautiful gloss for the price. I would highly recommend that you pick this one up if you are by your local Walmart, or anywhere else that carrys NYC for you!