Laura Geller "Perfect Match" Kit from QVC
8:42 AM
I received my Today's Special Value from QVC, the Laura Geller "The Perfect Match" collection. This included a new foundation (Phenomenal Foundation), concealer (The Real Deal), blush, two brushes, lipstick, mascara, and eyeshadow/eyeliner duo.


Below is the set as it came:


The eyeshadow duo is called "Earthly Riches", which has a beautiful spun gold and copper swirl on the left and a rich, dark, chocolate brown on the right. The brown can be used as an eyeshadow or a liner.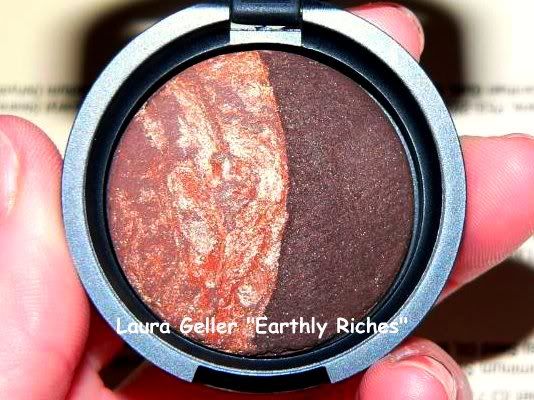 The blush, "Down to Earth", is a beautiful berry color, with swirls of mauve, a little brown, and pearl. This blush isn't as "frosty" as her other blushes, but yet an absolutely beautiful color.
The lipstick, Tawny Rose, is a warm rosy-coral color, with no shimmer and great staying power.
Last, but not least, there are two brushes in this set. The first, a double ended brush has one end for blush or all over color, and another shadow brush that is great for blending. The second brush is her liner brush, which is angled to give you versatility when putting on liner (wet or dry).
I will run some swatches of the colors here soon. I have been wearing the foundation for the past few days and I absolutely love it! The coverage is phenomenal (hence the name), and the concealer is amazing! This set is a great way to get introduced into the Laura Geller line!