Claire's Eyeshadow Pallet
9:44 AM
This past weekend, my mom, little sister and I went to our local outlet mall, about an hour or so south of Indianapolis in Edinburg, IN. My full intention was to go to The Cosmetic Company Outlet and see if they had any MAC that I needed. Of course, I found some, which I will post about soon.


Walking around, my sister saw Claire's Accessories, and we went in to see if they had any earrings for her. Little did I know I was going to come across an absolutely beautiful eyeshadow pallet in there!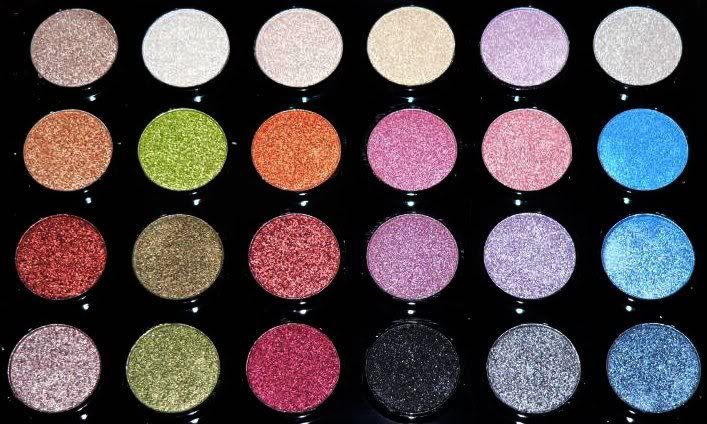 The colors are absolutely beautiful! I love frost, and I don't think that shadow could get much more pearlescent than these. They are a powder shadow with a bit of cream base, so they go on extremely smooth and are easy to blend. Best of all, the entire pallet was $12.50, and they were buy one, get one half off on all their cosmetics. I ended up getting mine, and picking up one for my mom as well - what a bargain!
I will try and get some swatches put together for all of you when I have the opportunity.