EOTD: Milani Autumn Earth
12:08 PM
I have found it to be so much easier to have a great pallet of eyeshadows to work with when I am running late or just need an easy look to go with for the day. The Milani quad in "Autumn Earth" is just that. I have three great neutrals and then a beautiful green to work with if I wanted to add a little color.

This EOTD, although I had time to work with, I just wasn't interested in anything in my drawers, so I fell back on neutrals as an easy answer to any look.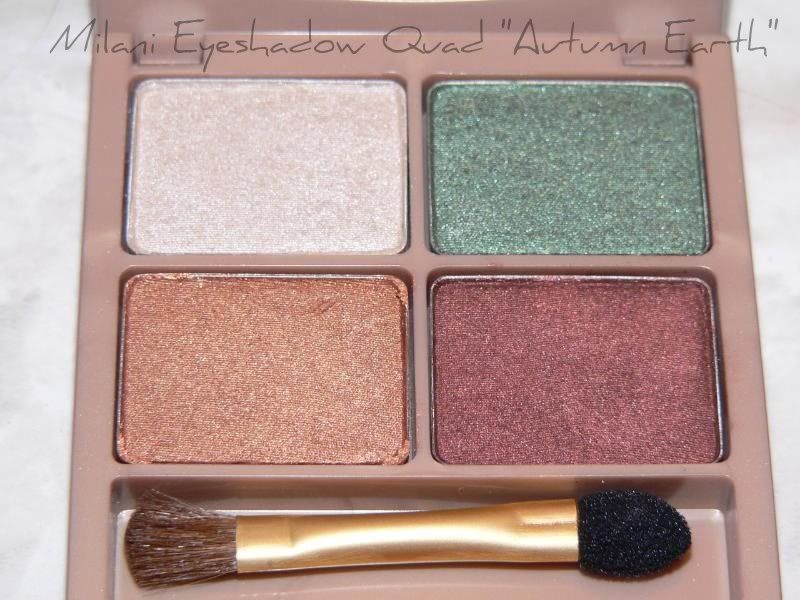 I applied the bronze all over my lid, and blended the green into the outer corners towards the middle, and then pulled it down around the lower lashline. The dark copper color was used in my crease and then blended into the offwhite highlight up to the brow bone.
I finished things off with mark (Avon) liquid eyeliner in "Bronze Edge". The liquid eyeliners by mark are a great addition if you love liquid liners, but also need something with an extremely fine brush. These don't go on thick, and allow you to build up to a thick winged liner if needed, or else go natural with a thin, tight line.