Sebastian "Manhattan Mermaid" EOTD/FOTD
9:31 PM
The other evening I was cleaning out my makeup drawer and came across an eyeshadow duo by Sebastian Trucco that I barely had used, but was an absolutely beautiful color for summer: Manhattan Mermaid. The one side was a warm lime green and the other a pale turquoise. Both sides are extremely pigmented and full of frost. I think I purchased this a while ago at my local Beauty First store.




I was running out the door, so I did a quick and easy look with this shadow. Both were applied wet on top of Loreal Decrease, and then blended together. The high light is Milani Lilly White. In about one minute I had the following look.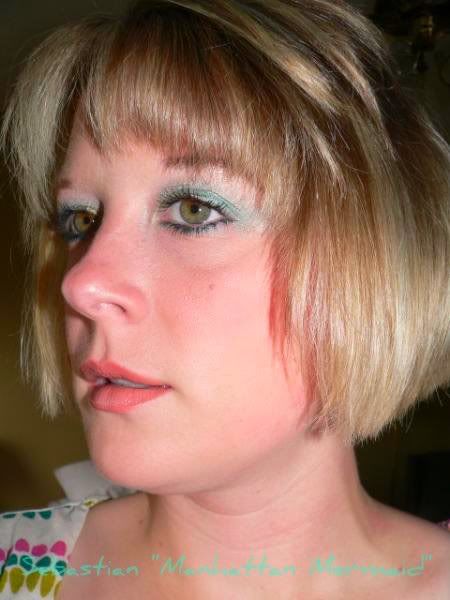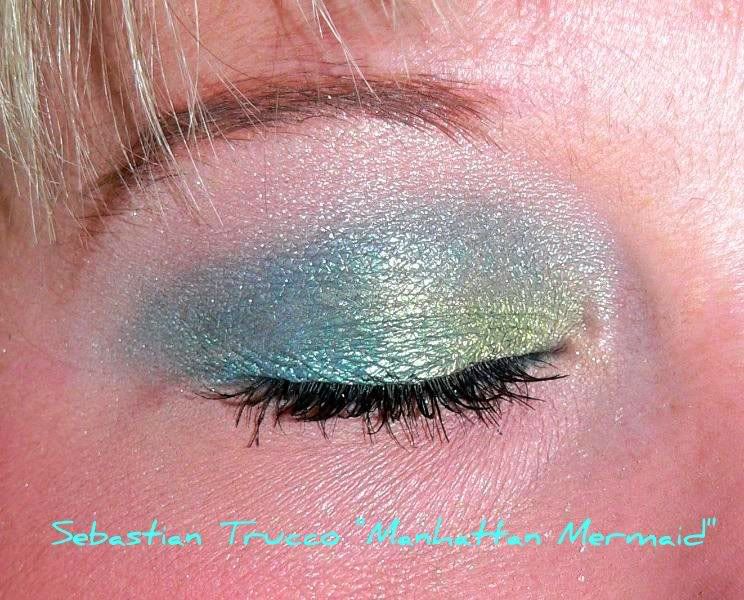 This shadow will definitely be moved to the front of my makeup stash so it will get some much deserved use this summer while turquoise is still a hot color!