Bare Escentuals - Drama, Brocade and Queen Linda
8:16 AM
The Bare Escentuals boutique at my local mall was running a special on eyeshadows a few weeks ago - it was 3/$35.00, which saves a little bit off the regular $13 / shadow price. I decided to buy a few colors that I have been eyeing for such a long time - Queen Linda, Brocade (liner/shadow) and Drama.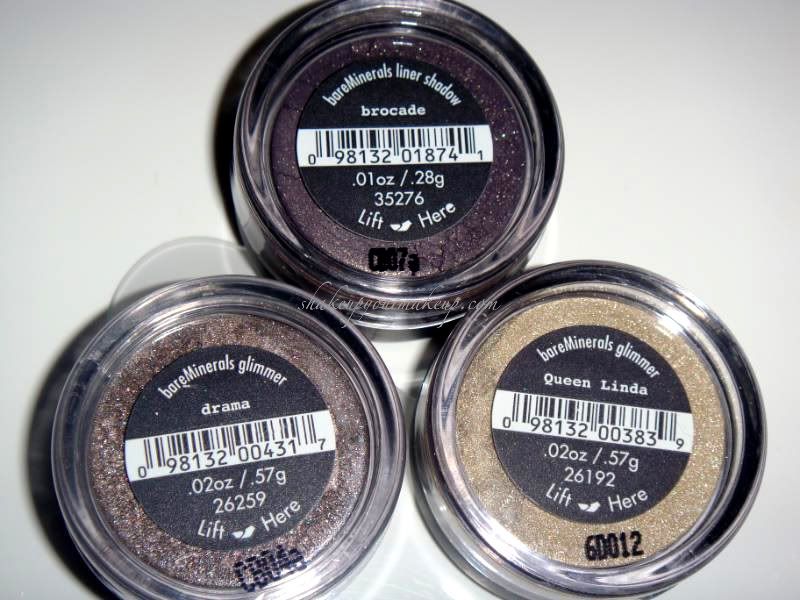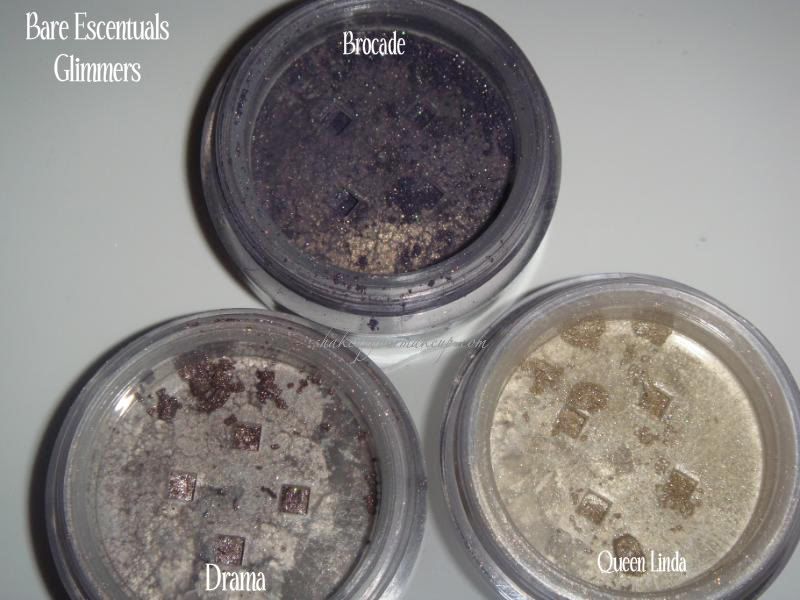 Drama is a beautiful golden taupe with lots of
iridescent
shimmer. I
initially
thought this would make a pretty neutral smokey eyeshadow, but I find that this color is so versatile - it can be used as a liner, a lid color, and of course a crease. I love the shimmer and
iridescence
this color has!
Brocade is a beautiful deep plum/grey color with hints of green, gold and blue, depending on the angle you look. I originally got this in one of the i-Quads, and went through it so quickly, I knew I needed a full size! Although this is a liner/shadow, it makes a beautiful crease color as well. It is more of a matte with glimmer, as opposed to the extreme shimmer/sparkle of drama.
Queen Linda is one of the most beautiful golden-ivory colors I've seen. Not only does it have some
iridescence
to it as well, but this color creates such a beautiful base to work on, and can be used with browns,
taupes
, greens, blues...you name it! I would highly recommend this for anyone who likes ivories, and is looking for something a bit more elegant to have in their collection.