Lancome Colour du Jour and Kitten Heel
8:07 AM
When I went Valentine's Day shopping for myself at the MAC Counter, I decided to hit up the Lancome counter as well because I had been wanting to try the blush Pink Pool.  This blush is a gorgeous pink with shimmer - a great color for summer.  When I was wandering around the counter, I found two eyeshadows I had to have, Colour du Jour and Kitten Heel.  With my purchase, I received a set of 5 Juicy Tubes - so pretty!
Below: Lancome Kitten Heel - shimmery golden/pink.
Below: Lancome Colour du Jour - shimmering plum with golden sparkles.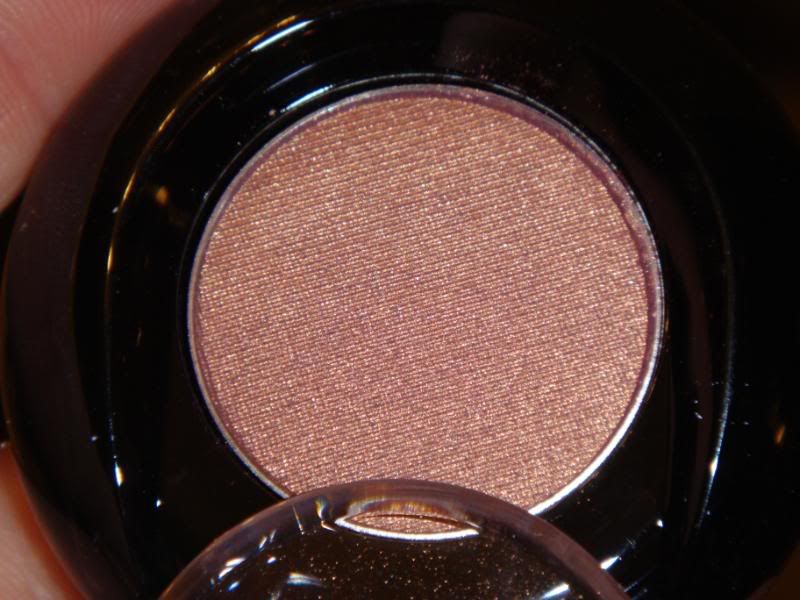 Below is a look I did using the purple from the MAC Tom Cat collection, and the two Lancome eyeshadows I purchased - they are so gorgeous.
UDPP - all over
MAC Stylin' (Hello Kitty Tom Cat Collection) - lid
Lancome Colour du Jour - crease
Lancome Kitten Heel - highlight
Yves St Laurent Faux Clis #1 - Mascara