Spotted at Meijer: New Milani Nail Polish "Haute Lips & Tips" and
9:18 AM
Some more new displays at Meijer - this time for Milani. One of the displays is definitely catering to Valentine's Day, being named "Haute Lips and Tips". All the colors are reds and pinks, although I couldn't tell if they were re-promotes or new colors. The bright fuchsia there in the front looked new to me, and I know those
lip colors are new
, but as for the rest of the nail polish, I couldn't be sure.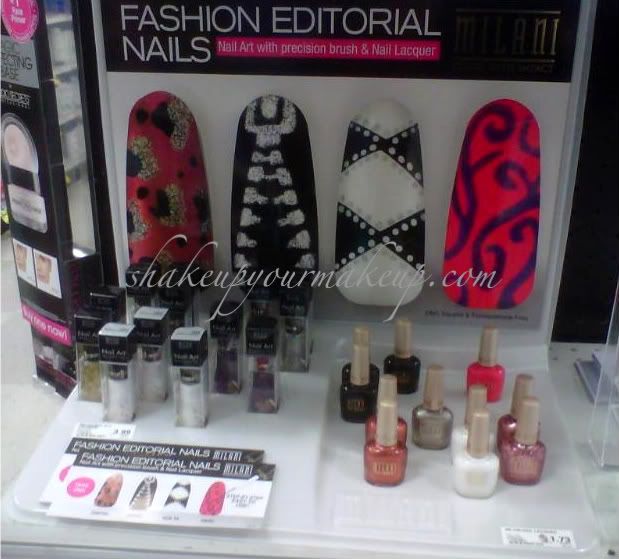 The next display was called "Fashion Editorial Nails", and had a range of new colors of polish with some of the nail art polishes as well. There is also a little tear-pad on the display that has unique patterns and "how to's" for colors on display. I really like the penny color and the pink glitter, which you can see better below on the closeup.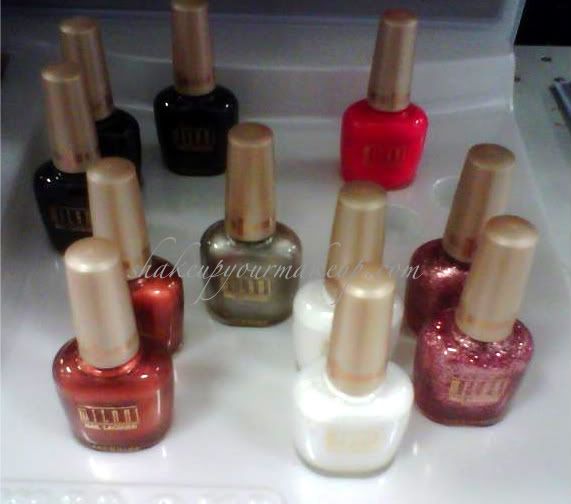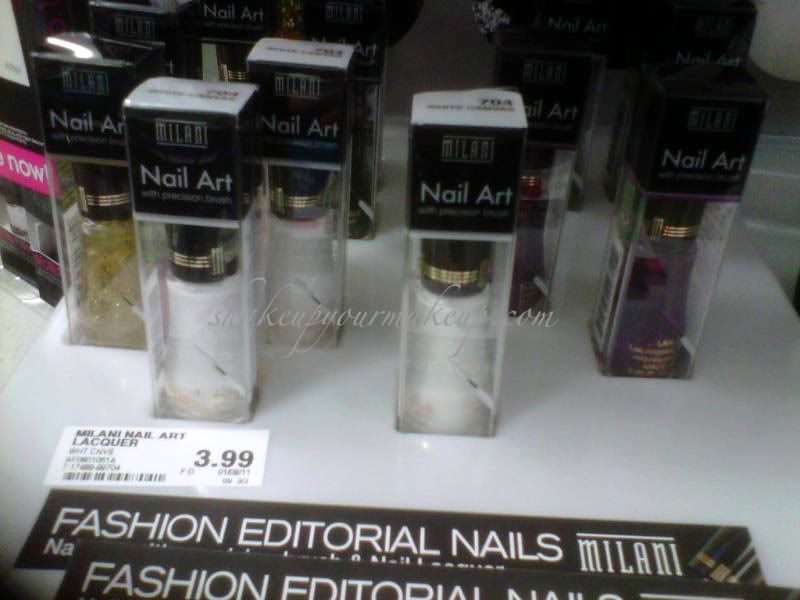 So, what do we know? Are these new or re-promotes? Have you seen this and do you plan on getting anything?