Snapshot of Maybelline Volum'Express One by One Mascara
12:57 PM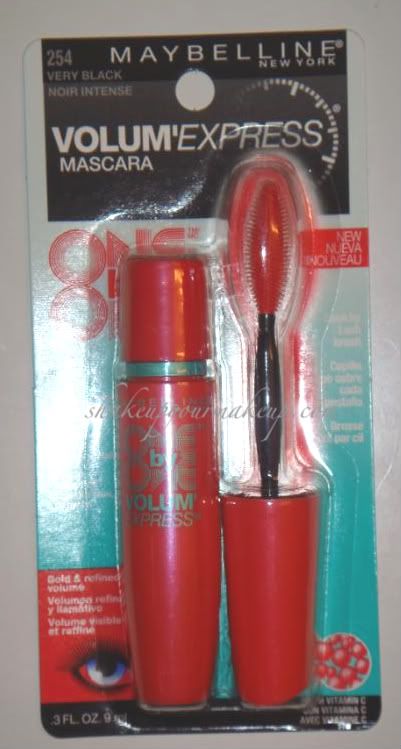 I have been using the Maybelline Volum'Express One by One Mascara recently, and wanted to show a few preliminary pictures of the product before I got into an in depth review. I found this in the display at Walmart - I don't think it even had an end-cap when I bought it...it must have been right around the introduction of this mascara.
Anyway, here are a couple of snapshots of the brush. This is similar to many of the volumizing mascara brushes out there on the market right now because it's a plastic, non-bristle based brush. I thought it might be kind of like the Lashblast brush until I actually put them side by side, which you can see below too.
Head on you can see how long and how many bristles there are. The head of the brush tapers , giving you some ease of application towards the inner and outer corners of the lashes.
Overall I am liking this mascara, but I will do an in depth review with before and after pictures soon - first I have to get the pictures off my camera!