Physicians Formula Mineral Correcting Pebbles
3:45 PM
Physician's Formula has come out with quite a few new products this spring, including
Happy Mood Boosting
blush (which I still need to review), new color correcting minerals, including these new
Correcting Pebbles
, and new shades in the liners that I love, which I reviewed a few weeks ago. Well, I am intrigued by all things shimmery, and seeing as this is supposed to help correct imperfections (and it had a $3 coupon attached to the package!), I decided to give these pebbles a try.
The pebbles have four shades: yellow adds warmth, pink brightens, and green tones down redness. The peach is added illumination. The pebbles are very creamy and delicate - one touch and they could crumble in your fingertips! I actually like that, because I know that this finishing powder will bend smoothly into my skin - a lot of times the drier finishing powders end up looking chalky and drying on the skin.
The package comes with it's own brush underneath, but I opted to use one of my big buki brushes instead. I do love the three colors on it though - anything bright like that and I instantly feel better and happier! It reminds me of Lady Lovleylocks and the Pixietails...do you guys remember her?
Anyway, onto the brush...
I tried to capture the before and after, but it's really hard to show. Yes, this is an illuminator, but you won't end up looking like a disco-ball. Take a look before, and then the after below. In the after, the skin looks smoother, brighter, and just all-together better. I didn't put foundation on, or anything else, just bare skin versus the Physicians Formula Correcting Pebbles.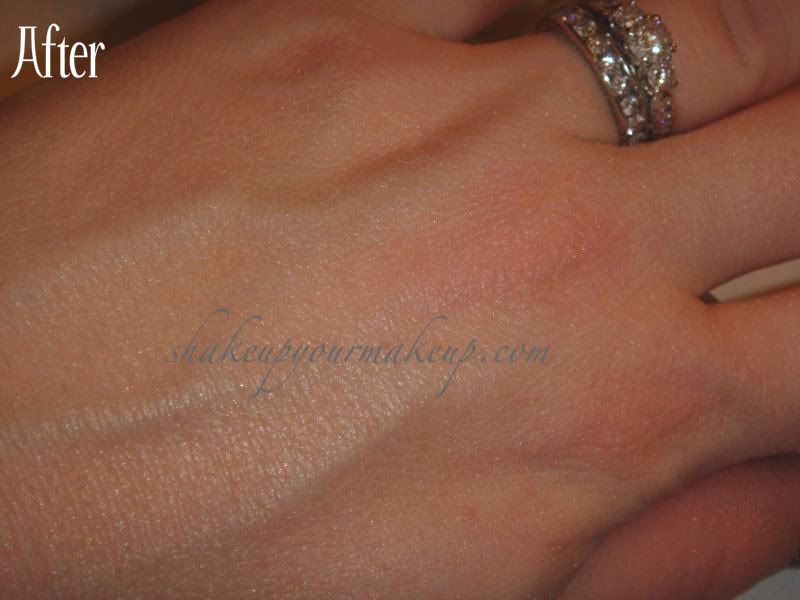 I'm loving these. I use them every day after I put on foundation and finishing powder. It just brightens the skin and makes you look awake...something I could definitely use these days!
Have you tried these pebbles? How about anything else from the new Mineral line? I tell you what...there were about 3 or 4 other things I wanted to try out...next time!