My CVS Beauty Clearance Haul - Part 1: L'oreal H.I.P. Pigments in
8:00 AM
I am convinced that the CVS in the Midwest are so late to the ballgame - I went in to grab a hairbrush this weekend, and the *glorious* sale stickers were finally on the items that are part of their big beauty sale. So, obviously I picked up some things - I'll be posting pictures and swatches over the next couple of days - who knows, maybe you'll see something you overlooked when you were in the store!
Today's brand - L'oreal HIP. I picked up two pigments, a liner, and three of the concentrated eyeshadow duos. I'm also testing out my new lightbox, so we'll see how that works as well - a double whammy!
Anyway, the two pigments I picked up were Beckoning, which is a bright almost fluorescent neon purple/blue, and Tenacious, which is a beautiful soft, but cool, copper color. Closeups of the pots and swatches to follow...
Next up, the concentrated eyeshadow duos. Now I know there are tons of you who swear by these, and even compare them to MAC, but I just never got off the pot and bought my own. I'm not sure if it was the price or what...I'd always see them on the BOGO sales, pick them up, and never pull the trigger. Well, at 75% off I couldn't really pass them up, so I grabbed three that I thought looked promising: Mischief, Cheeky, and Forgiving. Closeups and swatches to follow as well.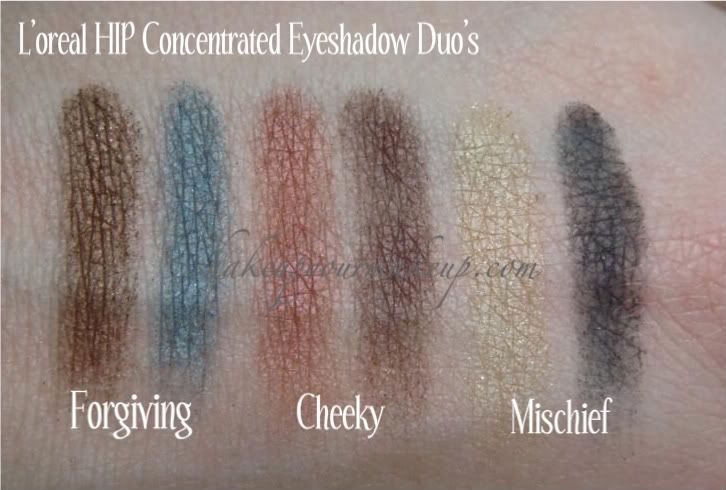 Last, but not least, and probably the most practical out of the group - the HIP gel eyeliner in brown. I honestly do not own a brown eyeliner that isn't frosted or glittery, so I decided it was time to grow up and get one. I wear black all the time, but never wear brown. I figure this little guy will come in good use!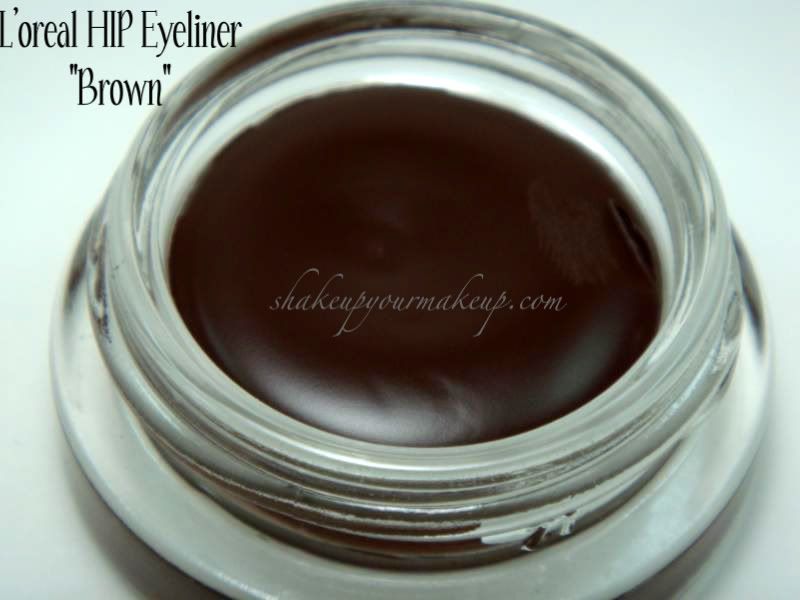 So, what did you get at the CVS sale?