My CVS Beauty Clearance Haul - Part 2: Revlon!
8:00 AM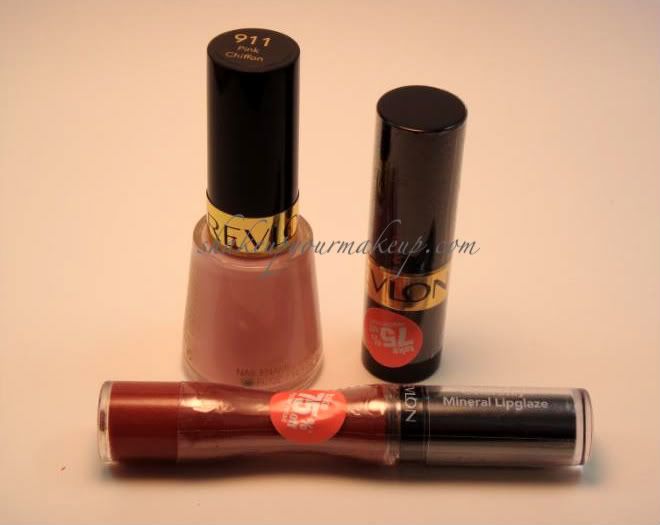 Sorry this first picture came out pretty poorly. Anyway - my second installment of my bargains from the CVS Beauty Sale - this time from Revlon. I picked up a nail color in Pink Chiffon, a lip glaze in Stay Ablaze and lip color in Copperglow Berry.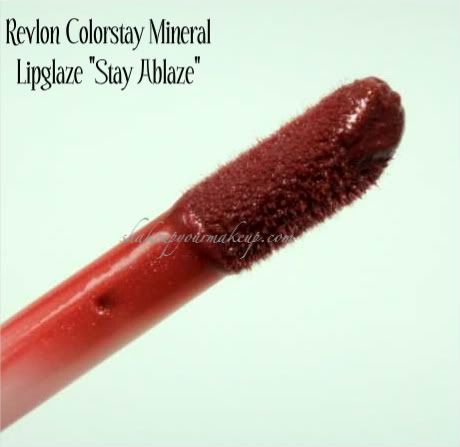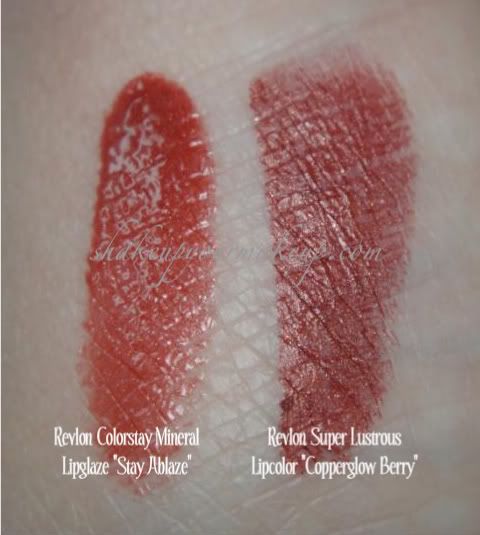 Copperglow Berry is a bit darker than Stay Ablaze. It has a deeper, almost just a hint bluer color to it as well - and on top of that has golden shimmer. Stay Ablaze might be my new favorite lipgloss - it's the perfect red for me, so I'll be wearing this all the time! I am going to have to go see if there were any other shades on sale in this collection - these Colorstay's truly do stay, but don't dry out your lips at all. I am loving them!
Did you grab any of these at the CVS sale?