Review: Hard Candy 1000 Lashes Primer
8:59 AM
About a week or so ago
, I found some of the newer products that Hard Candy has to offer at Walmart, and one of the items I picked up (which isn't exactly new) is the 1000 Lashes primer. This is a fiber infused mascara primer, that should thicken and lengthen your lashes prior to your mascara application. They also have actual mascaras in various colors (pinks, purples, turquoise...etc) that are in this line.
You can see all of them here
...
The product comes in a "squeeze tube", which is actually just made to look like one. It's hard, and cannot be squeezed at all. The wand itself is a typical mascara wand, with a little more room in between each round of bristles. You can see all the fibers below - they are very generous! This is jam-packed full of fibers!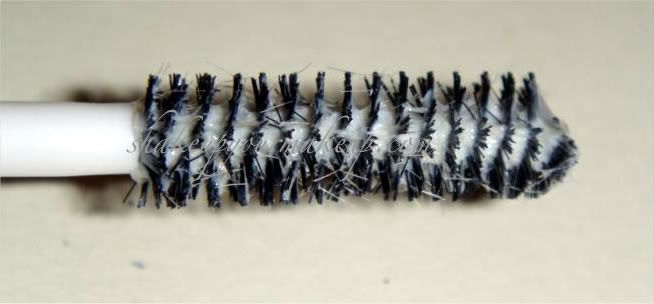 Upon application, I found that one layer didn't do anything, so I ended up letting the first layer partially dry, and then went back over with another round of primer. Below you can see on the primer (left eye) and no primer (right eye). There definitely isn't any question as to if this adds length - just see all the extra length in white below - that's the fibers that have been pulled through from the second application of the primer.
(without primer)
(with primer)
(with primer and mascara - I used Mally's)
Below both eyes have primer and mascara. So what are my thoughts?? I am actually quite impressed with this product, especially considering it has come from Walmart. For the price, it's worth a try! I have read mixed reviews on the colored mascaras, but this worked really well under my mascara as a primer. The one thing I would say, is that you have to be careful with application - if you get it on too thick, your mascara will look very clumpy once applied. I learned this the hard way, and had to sort of *perfect* my technique.


Have you tried this primer or the mascara? I'd love to know what you thought!