e.l.f. Cream Eyeliners in Metallic Olive, Copper, Gunmetal and Plum Purple & Liquid Eyeliner in Plum
8:00 AM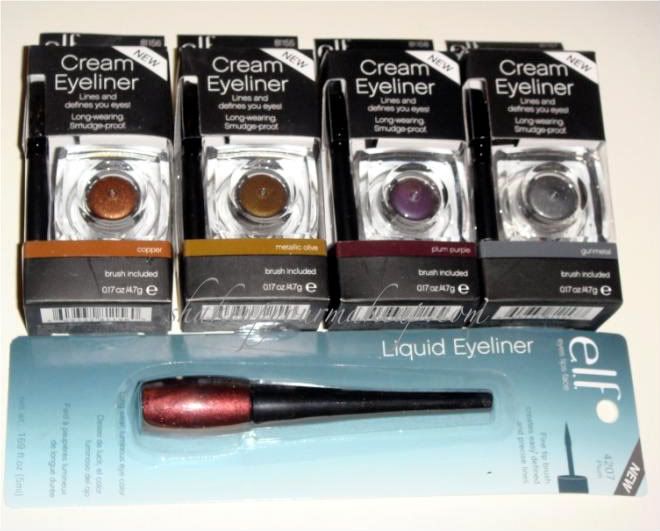 Part 2 of my e.l.f. haul - the cream eyeliners and one liquid eyeliner in plum. As I tend to lean towards shimmers and sparkles, I opted to order the four shimmery cream eyeliners: Copper, Metallic Olive, Plum Purple and Gunmetal. In the liquid eyeliner, I ordered Plum.
The four cream eyeliners all come in a pretty hefty screw top jar and come with their own miniature angled eyeliner brush. The jars are 0.17oz, so this is a decent amount of liner for the price - $3 a piece. The consistency is extremely smooth, creamy, and pigmented. The shimmer in the liner actually comes through, as does the color. The cream eyeliners wear extremely well too - I didn't have any cracking, smudging, or flaking.
Closeups of all the colors are below.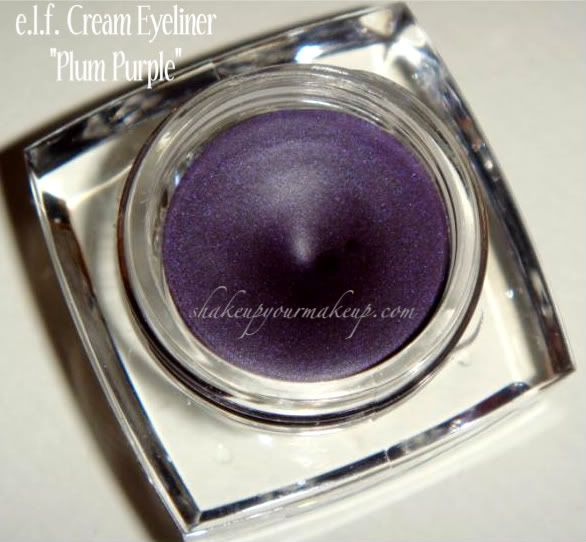 Now, the
liquid eyeliner in Plum
is absolutely beautiful. This is a warm, deep almost coppery purple with shimmer. As the website says...
"
No more tugging or pulling on your eyelids with this easy glide liquid eyeliner. The smudge-proof liner is rich in color, creating a long lasting defined look. The fine tip brush creates easy and precise definition for natural or dramatic effects."
I definitely agree that this liner runs along the lashline easily and the color wears extremely well. My only complaint is the applicator is a felt tip, where I prefer a brush to apply my liquid liners, but at $1, I will work with it!
There are tons of colors to choose from online, including browns, blacks, navy, and a selection of new glitter liners in iridescent, gold and silver.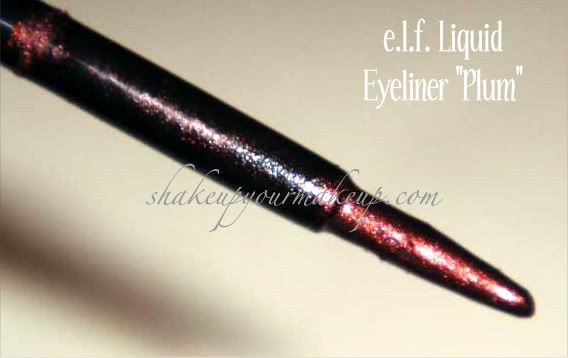 Swatches are below - the colors are great and there is a fantastic selection of colors.
Right now, you can get their favorites, including the cream and liquid eyeliners, 50% off, meaning the creams would be $1.50 and the liquid would be $0.50! Not a bad deal at all!
So, bottom line...would I buy these again? ABSOLUTELY! These liners are great and the price is even better! Take a look at your local Target (if you have one by you) - I just noticed the new end-cap yesterday. Included, there are 3-pks of the liquid eyeliners for $3. I believe in this set you get black, a charcoal shimmer and iridescent white shimmer.
Have you tried either e.l.f's cream or liquid eyeliners? What do you think? Which is your favorite?