EOTD: Wet 'n Wild Pixie Palette "Night Elf"
8:00 AM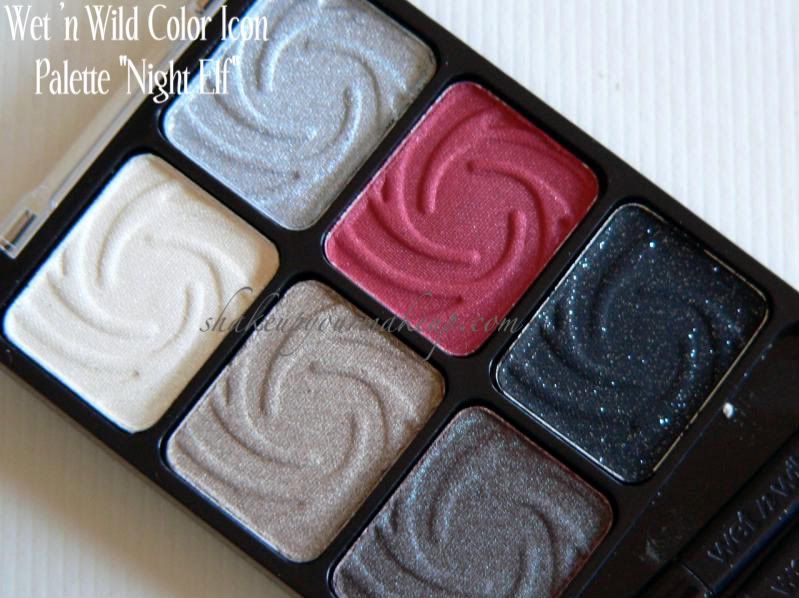 Wet 'n Wild Pixie Palette in Night Elf is gorgeous, simple as that. The taupe shade is beautiful and creamy. The ivory color is the perfect highlight with hints of golden shimmer. The Club dupe is beautiful, although I haven't played with it beyond swatching. I was also very surprised at how nice the black is. I usually steer clear of blacks because they end up being chalky and look like a toner cartridge exploded on you, but this one is very easily used, blended, and if you use a light hand, can be quite wearable every day.
Above I used the taupe on the inner corners, the black on the outer corners and the ivory as my highlight. The eyeliner is just the black gel from the
Physicians Formula trio
I wrote about a while back. Again, I used Mally's mascara. This would be an easy smokey look for any type of evening event - the picture doesn't do the colors justice at all!