Smashbox Picture Perfect Kit at Costco
8:49 AM
One of the sets of makeup I received for my birthday on Monday was this great Smashbox kit, which can be found at Costco for around $20.00. This is definitely a bargain, especially for all the different goodies that you find in this kit!

In the picture below, you will see mascara, mascara primer, Smashbox Picture Perfect Eyeshadow Quad, three mini Smashbox lipglosses and case, and Smashbox Skintint in Radiance.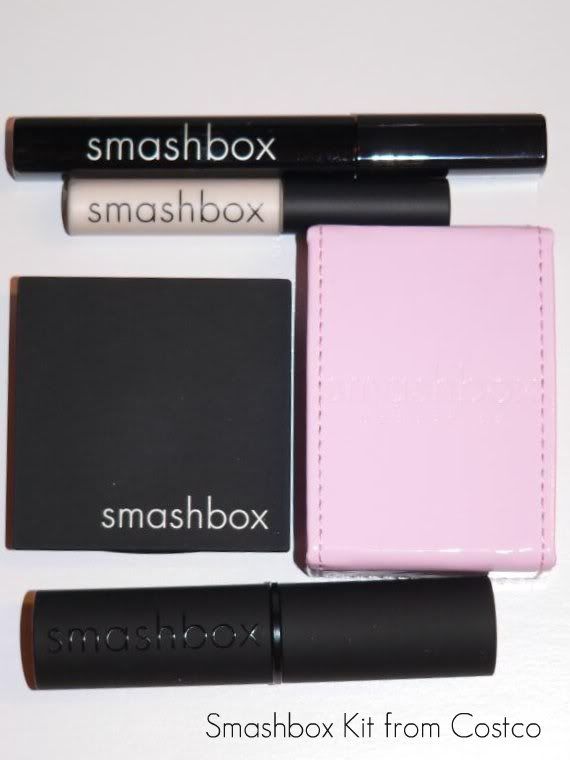 This set of eyeshadows may be the best neutral set I have used so far. Although I do like to play around in color and glitz, there are days when a basic look is best, and this set achieves it effortlessly. Not only are the eyeshadows extremely smooth and pigmented, but they last and blend so well together, that it is easy to get a simple look with little effort.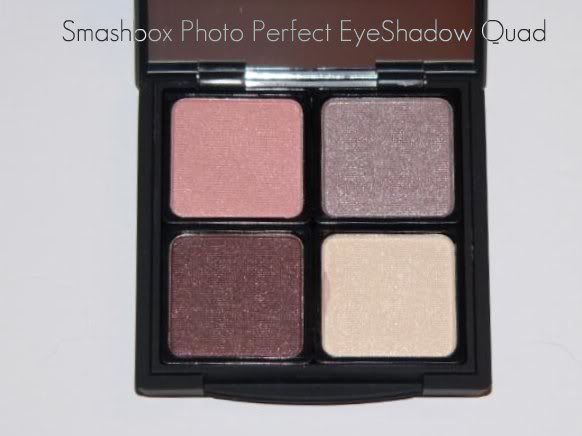 The swatches below are of the eyeshadows, starting with the ivory color, and working around clockwise through the four eyeshadows.

The white is a beautiful warm ivory with gold and a hint of peach shimmer.

The brown is a great coffee color with some warm shimmer.

The peach has great pigmentation - a warm peach with gold shimmer.

The taupe is a beautiful warm taupe color with some cooler shimmer.



The Smashbox Skintints remind me of the Nars Multiple sticks, which give you the option to use this on your face, eyes, lips...where ever you wish! This color is a beautiful light golden-peach which adds just the right amount of high light and shimmer!
As I am lacking in the suntan department, you can see how light this color is. It's absolutely beautiful!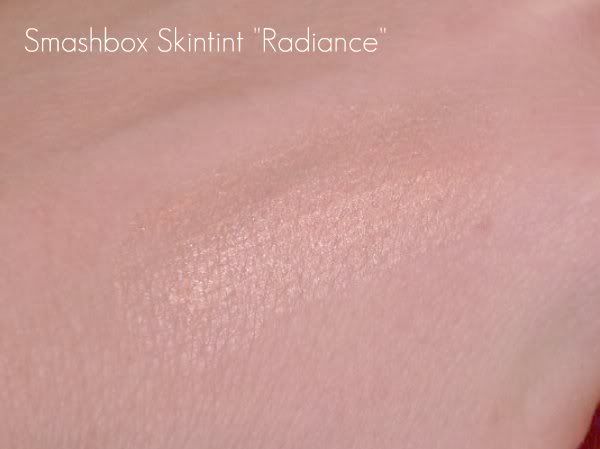 Finally, the three gorgeous lipglosses: Pout, Fame and Glitz.
Pout: A light, pale, lavender/pink.
Fame: A sheer raspberry with gold shimmer.
Glitz: A light mauve with shimmer.


This kit also came with a sample of the
Smashbox
Photo Finish, which I love! Since I had the full size, I gave it to my mom to try!