Maybelline StudioEyes Eye Plush "Mystical Mermaid"
9:38 AM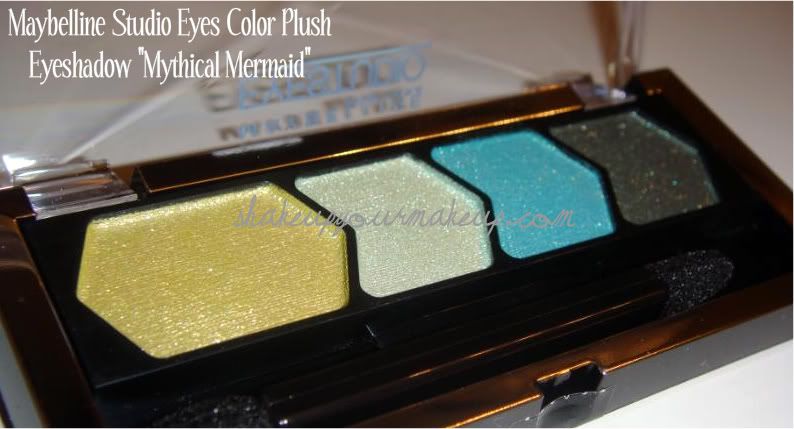 How about some various greens for your St. Patrick's Day today? I saw a limited edition display for
Maybelline Eye Studio Silk Plush
eyeshadows the other day, and one of the colors was called "Mystic Mermaid", so I grabbed it. A set of bright, various shades of green, I thought these would be pretty for spring.

The first color is a bright lime/yellow green with silver shimmer. Second is a very pale sage green with silver shimmer. Next is a beautiful turquoise and lastly (my favorite) is a deep emerald green with iridescent shimmer.
This was my first go-round with these shadows. Surprisingly, they were really nice. I agree with the "silk" in the name - they apply quite smoothly and aren't chalky at all. The pigmentation was *iffy* without primer (see below), but with the help of a little base, the colors definitely popped. For a primer I used LA Splash's eyeshadow primer/sealer. There are definitely lots of possibilities with this pallet!
Have you seen this? I also picked up a limited edition gel eyeliner called Forest, which is a beautiful deep black with evergreen pearl.