New! Maybelline Eye Studio Lasting Drama Gel Eyeliner "Forest"
9:20 AM
Along with Mystic Mermaid (posted yesterday), I purchased a new Maybelline Limited Edition Eye Studio Lasting Drama gel eyeliner in Forest. I find that I have a lot of warm or olive green eyeliners, but nothing on the cooler, evergreen side. I know a lot of people swear by these eyeliners, so I was anxious to give them a try...especially since they had a color I was looking for.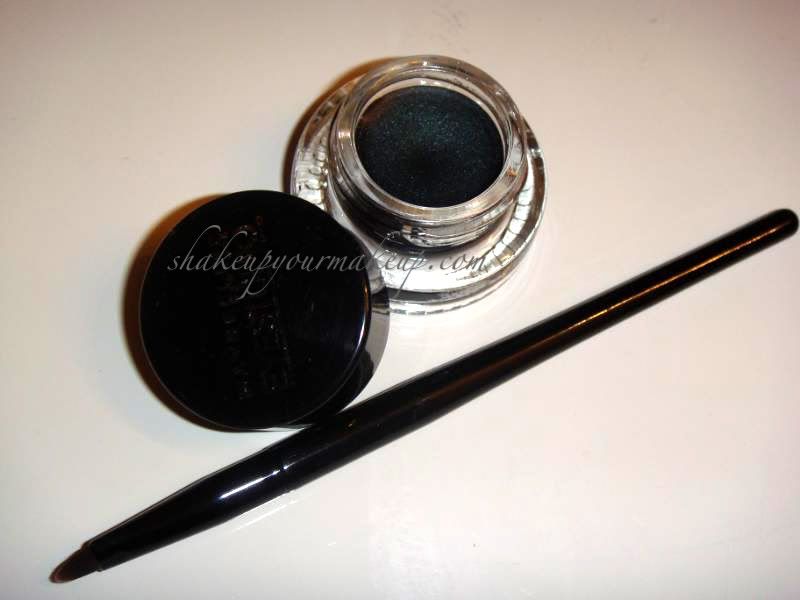 Not only do you get the liner, but it also comes with a nice eyeliner brush to use to apply. This is a flat, semi-rounded brush with synthetic fibers. The bristles are fine, but packed densely in so you can get a fine line, or thicker more dramatic line.
Isn't that color neat? It reminds me of Wet 'n Wild's Color Craze nail polish from Halloween a few years ago called Morbid I think?
Scrangie
has gorgeous swatches of these,
so here's a link....
The color is a black base with evergreen shimmer. It actually looks that color when applied along the lashline too - it doesn't blend to become black like a lot of these types of colors do.

The texture is smooth, the pigmentation is great, and these are nice and creamy without being overly wet. I will say these truly last forever, too. I didn't experience any flaking, chipping, or smudging. I wish/hope that Maybelline will come out with some more, unique colors like this one!