Bare Escentuals Vintage Pearls Collection (Vol 3)
3:02 PM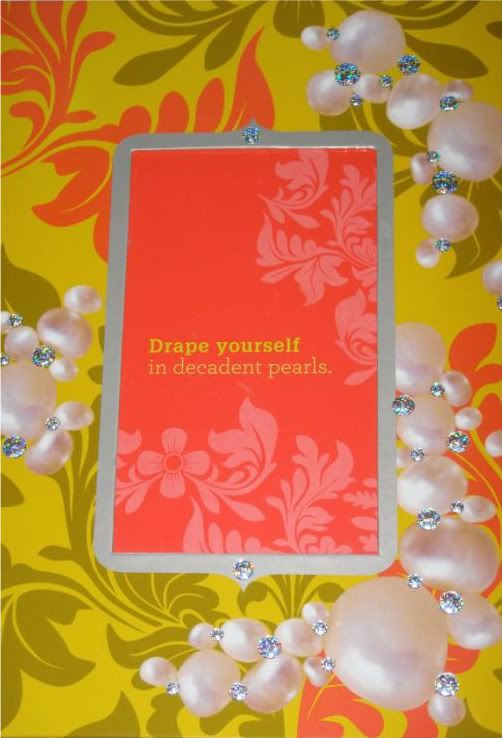 The other day I realized that I never posted the swatches from the third set of QVC's Bare Escentuals Beautiful Pearls Collection -
Volume 1
and
Volume 2
can be seen by clicking the link, and will post the final installment next week, as I just got that in the mail too!
This collection was from the summer, and is called Vintage Pearls. As in the other sets, this came with three brushes, a blush, two eyeshadows, a brightening mineral veil, Flawless mascara, eyeliner and 100% natural lipgloss.
The three brushes are the flawless fan brush, the flawless blending brush, and the tapered shadow brush. I have a blending brush, and love this to use for contouring. It's the perfect size and great consistency. The fan brush is great to add a highlight, and I am loving the tapered shadow brush! The shadow brush looks similar to a mini-concealer brush, so it works really well to wash a color all over the lid.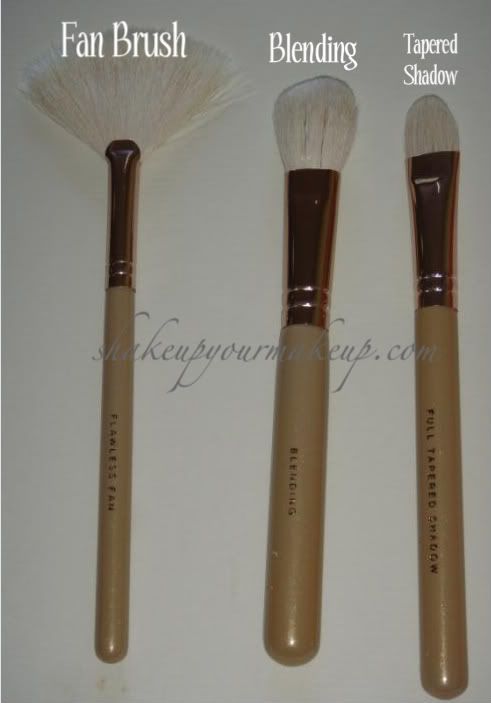 Vintage Pearl is the blush - a gorgeous coral color with just a hint of shimmer. This is not super-sparkly, so if you prefer matte, or want something with just a touch of shimmer, this would be a good color for you.
Antique Pearl appears to be a pale gold, but when you actually look at it in person/swatched, it has so much more to it. This has shimmers of pearl, green, and pinks. When washed across the eye, it becomes this beautiful bright peachy-gold and really brightens your eyes. I wish the swatch below captured how beautiful this color is!
Twilight Pearl is also an eyeshadow, but could easily be worn as an eyeliner if used wet. The color is a gorgeous royal blue, with hints of purple, gold and turquoise shimmer.
As in each of the collections, there is a Big and Bright eyeliner pencil - this time it's a beautiful navy blue called Midnight.
The lipgloss is another 100% Natural is called Glazed Donut - this is the perfect natural gloss. No color, just some beautiful shimmer to enhance your natural lips, or add on top of your favorite lipstick.
Below are the swatches - isn't Twilight beautiful!?!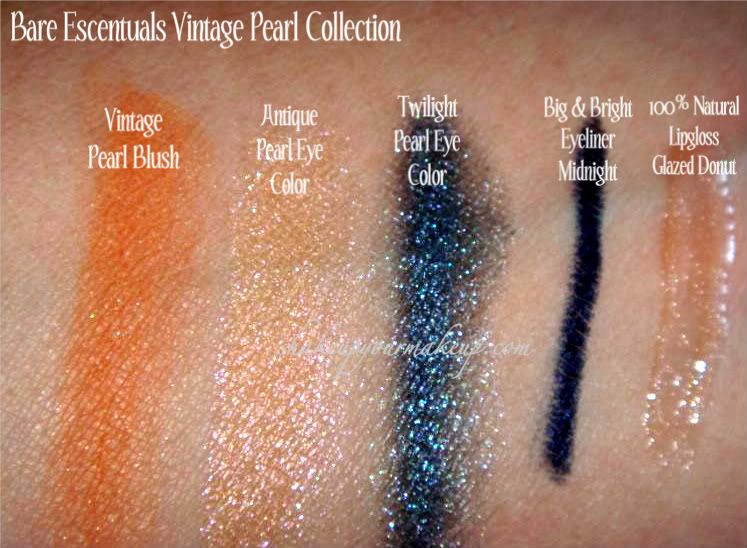 And, the lipgloss in Glazed Donut...gorgeous!