Bare Escentuals Extreme Glimmers Collection
8:21 AM
About a month ago I purchased the Bare Minerals Extreme Glimmers kit. This comes with three gorgeous, extremely shiny and sparkly colors, a large sample of Prime Time (eye) and a glimmer/foiling brush. The three colors are absolutely gorgeous, and definitely perfect for a night out! The brush is extremely compact and goes by the reference of "swirl, tap, PAT" the colors on, giving you a beautiful foiled look, wet or dry!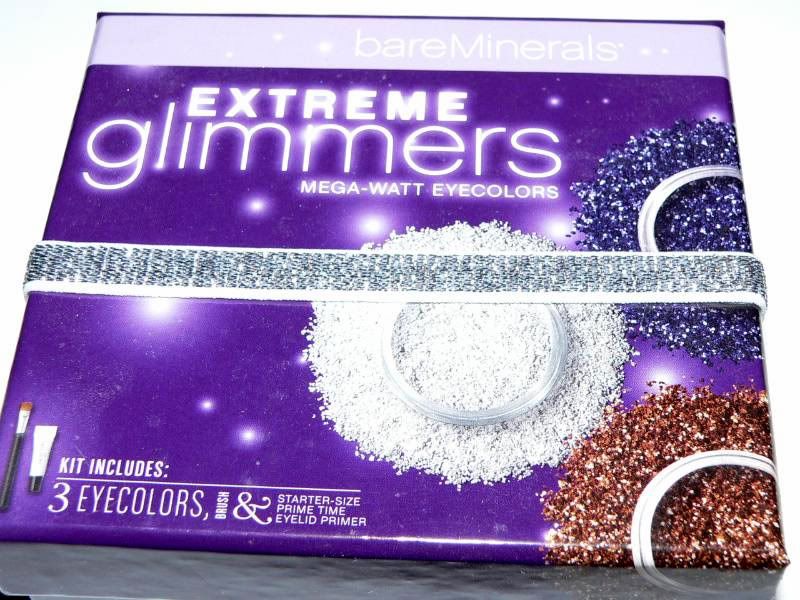 My first impression when I opened the lids was the similarity between the texture of these colors and the MAC Solar Bits. These are definitely chunky in initial appearance, but once you apply them on they are extremely creamy and smooth. I would actually recommend using your fingertips to apply these colors as opposed to a brush - I think the application is a lot easier this way. Also, when you add a little water - these colors are an absolutely gorgeous liner!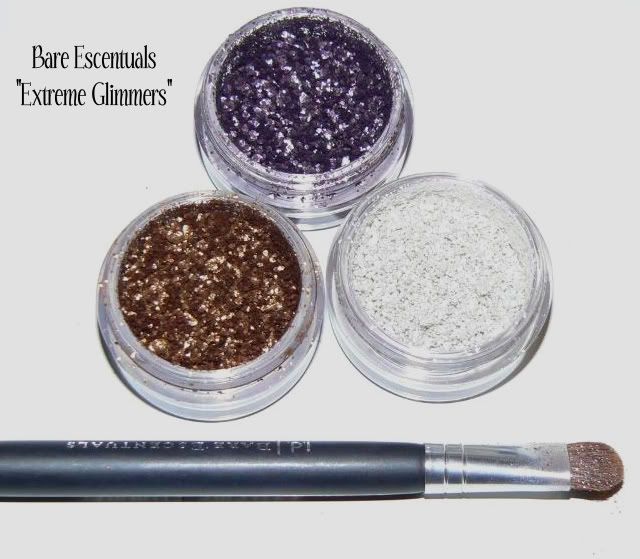 Now, I know I took swatches, but for some reason they are not showing up in my photobucket - so let me revisit my camera and upload them for you! :) Let me know if you have any questions - these are definitely a bit different than the normal BE line!