Black Radiance Bold & Sexy Nail Lacquer: Passionate, Sassy, and Naughty
8:00 AM
Grocery shopping this weekend at the local Meijer, I found that they had several items on clearance (Jane, some Milani, and Black Radiance). I was looking for a new nail polish to dip into, so the clearance rack of Black Radiance Bold & Sexy Nail Lacquers caught my eye, especially at a little over $2 a piece. The colors are all very warm toned, shimmery with golden sparkle, and perfect for fall, so I was an easy sell.

The three colors I picked up were Passionate (a deep cranberry with golden shimmer), Naughty (coffee brown with golden and olive shimmer), and Sassy (deep tan with golden shimmer). Each of the bottles is small, the brush is very thick with a rounded tip, and from what I can tell in testing Sassy, 2 coats is the perfect amount to get exceptional coverage.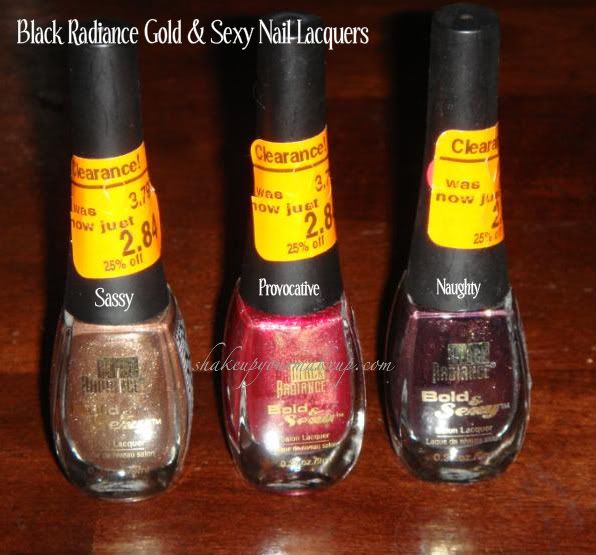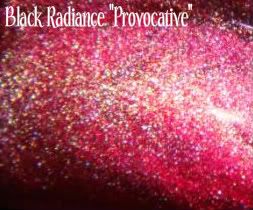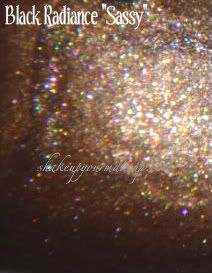 Below I did a manicure using Sassy. I love this color because it is a great fall shade - its almost a deep pewter color. I'm going to let my nails grow out a little more before I try out Passionate or Naughty.
Unfortunately, I had to cut them all back after a lot of manual labor and dry weather caused a few of them to chip.