Avon Haul Part 1: Satin Delux Blush Duo "Natural" and "Pink", NailPRO Nail Polish "Golden Rose", and Mirror Shine Nail Enamel "Polish"
8:00 AM
I ordered quite a lot of things on my last Avon order, so I am breaking it up into bits and pieces along here, to make it a little easier to see. The first thing I did was order the other two colors from the clearance catalog of the Avon Satin Delux Blush Duos - Natural and Pink. I love these, and I think I paid $1.99 for each, which is a steal. The pigmentation is unreal and ultimately there are two shades (one shimmer and one matte) in each blush!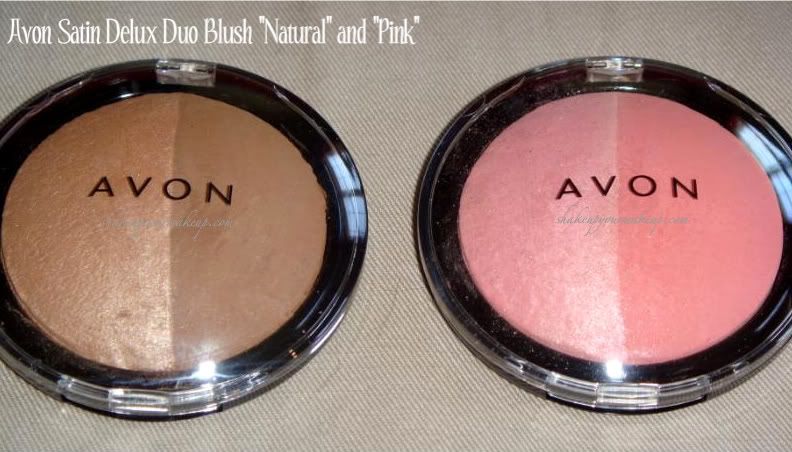 "Natural" is truly as it says - this isn't orangey, from what I can tell in my initial use, and the color will be perfect in the summer when I have more color. "Pink" is a warm pink. It's not coral, but does have the warmer undertone to it. The shimmer is on the lighter side as well, but both of these shades are extremely pigmented and required a light hand when applying.

I have taken closeups below - you can really see the shimmer on the left and the matte on the right for each of these.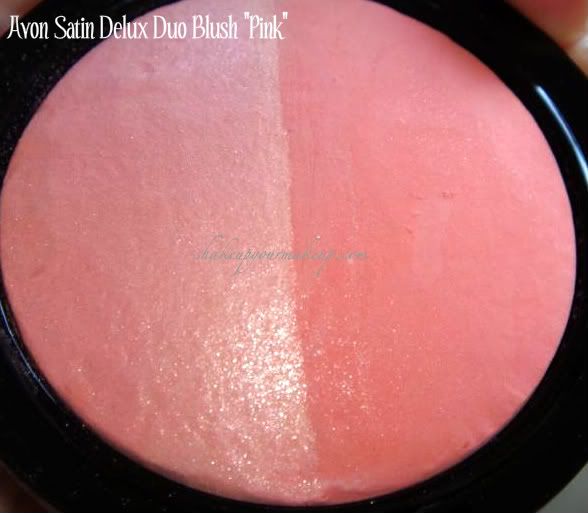 I picked up two nail polishes as well - one of the
Avon

Nailwear

Pro
in Golden Rose and one of their newest collections, the
Mirror Shine in Polish
. This is Avon's version of all the chrome polishes you are seeing on the market, and although I just
swatched
on my thumb, it lives up to the name "mirror".
I took a closeup of the Golden Rose below in an effort to get the flecks of gold that are running through it. This is absolutely gorgeous. Although I don't think of wearing pinks in the fall and winter months, this color is definitely the exception - with all the golden flakes running through the color, it is perfect to add some glitz and glam to your look.
(I apologize for the quick paint job below!)
As I said earlier, the Avon Mirror Shine Nail Enamels are Avon's version of all the chrome polishes we have been seeing on the market. This color, Polish, is a very pretty cool grape purple. The label makes it look a little warmer/egg plant, but it is a very silvery purple. The coverage is fantastic - this is one coat! I can't wait to use this as a manicure!