N.Y.C. Color Chrome Face Glows
9:53 AM
I charged my camera so I could upload the pictures of the NYC Color Chrome face glows. I think these are stunning, especially for the price (not to mention, the are HUGE!).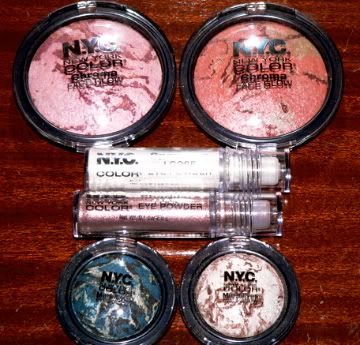 Below are closeups of each of the face glows. First up is Moonstone, a beautiful shimmery pink.
(NOTE: For some reason the blog is cropping my pictures - please click to see a larger image)
Secondly is Sunstone, a beautiful warm coral with lots of gold and mauve woven through: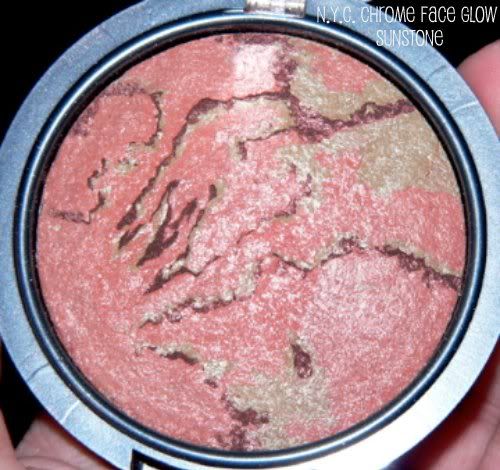 The swatches are below. I definitely had to use a heavey hand on the Moonstone to get the color to pick up, but it is a great color. I found that when I use my Bare Escentuals angled blush brush, I have the best success with this because it picks up ALOT of color.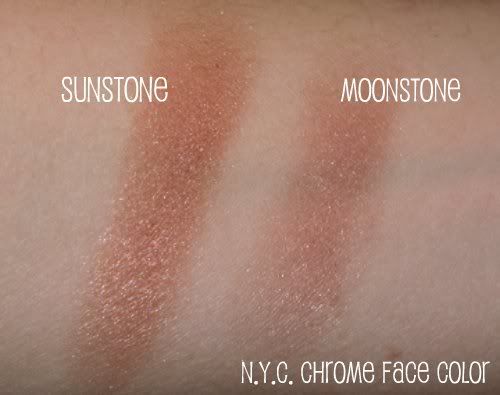 The eyeshadows and shimmers are to follow!