Spotted at Walgreens: New Wet 'n Wild Color Icon Display - Including new Fast Dry Nail Polish, Mascaras, and Eyeshadow Trios
10:44 AM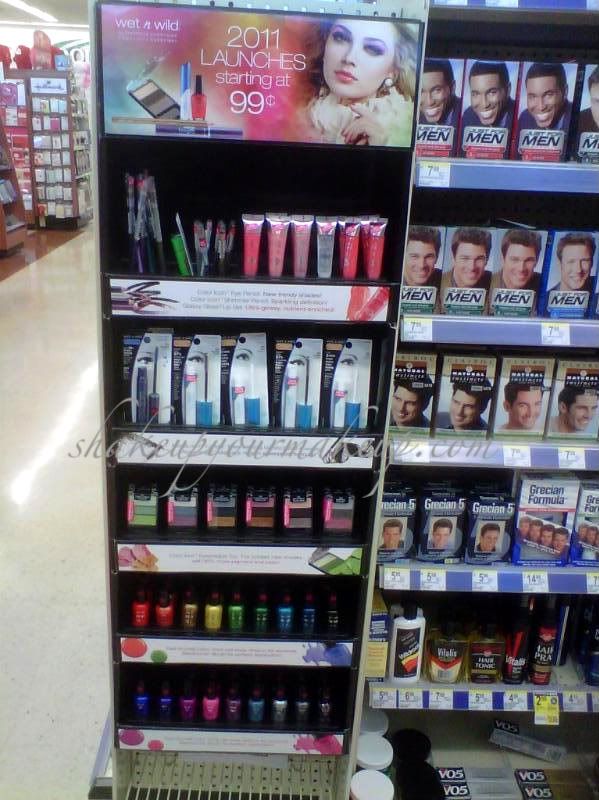 For those of you who are huge Wet 'n Wild fans (I know I am!), you have probably heard the rumblings of the new products that are being launched...if you haven't, head on over to
Nouveau Cheap
and check out her recent posts - she's the first Wet 'n Wild Ambassador, and is posting some awesome reviews of the new products!
Wet 'n Wild has come out with some new mascaras and lash growth serums, new lipgloss, new Color Icon Shimmer Pencils (see
Nouveau Cheaps review
here), new eyeshadow trios, and new fast dry nailpolish (see swatches on
Nouveau Cheap here
). There are also new 8-pan palettes that are coming, which are absolutely GORGEOUS, but I haven't seen them at my Walgreens or Walmart yet. The review from
Nouveau Cheap can be found here
. So much fun! I love all the new products!
Aren't all these new goodies so much fun! I absolutely love the names of the nail polish too - they are named after favorite TV shows of the present and past...like 9021-Orange, Silvivor, and Gray's Anatomy. Exciting stuff I tell ya!