Review: Maybelline Pulse Perfection Mascara
8:00 AM
I'm sure many of you have seen or passed the end-cap at the Walmart's of the world where they have this new, vibrating mascara by Maybelline. For a while they were "advertising" the product before it was even available! I have to admit, I was intrigued when I first saw the signage go up for this mascara, as I was hoping it would live up to the hype of the Lancome version from the holidays.





At the top of the cap is a little button you hold while you apply your mascara, which allows the brush to vibrate ever so quickly, but gently, in an effort to wrap each lash with mascara.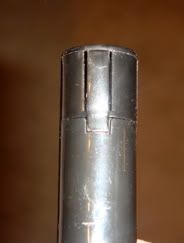 The brush is a typical plastic *combing* applicator. My apologies that the picture came out so small, I'm not sure what the problem is!
Below are my lashes without mascara.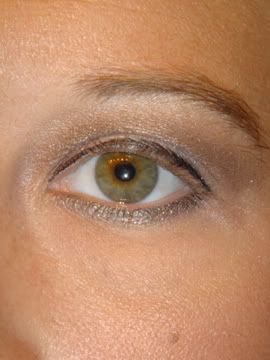 After two coats with the Maybelline Pulse Perfection mascara. This product definitely lengthens, and has the ability to add some volume, and separate the lashes. It took me a while to coordinate holding the brush and applying, but overall it's a nice mascara. I need to run a comparison of this vibrating wand versus their basic wand with the same brush and see if there is actually a difference. That would be interesting!
Retail Price: $11.99 USD
Where to purchase: Ulta, CVS, Walgreens, Walmart, www.maybelline.com
Product: 4.5 out of 5
Price: 54out of 5
Packaging: 4.5 out of 5 - The package is durable and the brush is very strong and sturdy. Once I was able to coordinate the button, I didn't have any trouble with the package and/or application
Overall: 4.5 out of 5
Would I purchase again? Maybe - I still need to run a side by side using a mascara with the same type of brush (without vibration) to see if it really is the brush or the vibrations that give the results.
I think I would definitely buy if there was a sale or BOGO at one of the drugstores.