FOTD: Victorias Secret Gel Eyeliner "Sexy Slate"
12:05 PM
The other day I decided to try out the new Victoria's Secret eyeliners I came across 75% off in store. I thought I'd test drive the navy "Sexy Slate" since I hardly wear blues. After wearing this, I have decided this blue is going to be one of my "go - to" colors because it adds just enough color without coming off as black on the eye. Don't get me wrong, I love black eyeliner, but sometimes it just doesn't go with a look or outfit!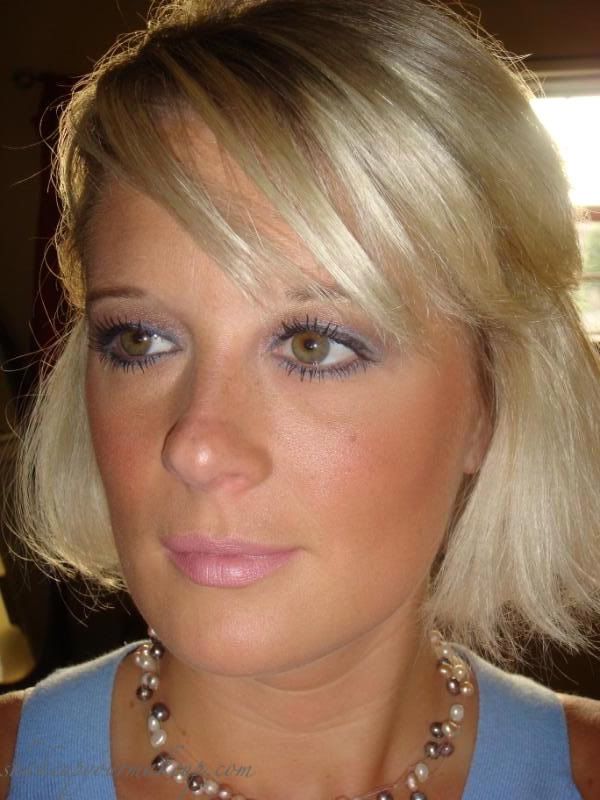 Face:
Bare Escentauls Mineral Foundation "Medium"
Bare Escentuals Tinted/Featherlight Mineral Veil
Laura Geller Blush 'n Brighten "Sunswept"

Eyes:
Maybelline "Hip Hip Brocade" (pale shimmer beige) all over lid - picture below
Maybelline Expert Wear Eyeshadow "Seashore Frost" (pale ice blue) on lid & lower lash line - picture below
Maybelline Victoria's Secret Gel Eyeliner Duo "Sexy Slate" - eyeliner
Loreal Volume Extreme Collagen Mascara "Black"

Lips:
Jane Lipstick "Cotton Candy"




Here are some closeups of the eyeshadow quads I used. A lot of these are older, so I don't know if you will find the *exact* color, but you might be able to find some dupes?!