Bare Escentuals Pink Diamonds Collection
8:00 AM
This collection is the extension of the Champagne Diamond Collection from the end of last year.


Again, this collection comes with some fantastic brushes, including the Flawless Face Brush, the Liner Brush and the Heavenly Buffing Eyeshadow Brush. It also comes with a Mineral Veil, three eye color, a blush, radiance and lip gloss.
We'll start off the brushes. I love
BE's
brushes, and you can get them for a steal when you buy the kits that are offered on
QVC
and at
Sephora
, etc.
The Heavenly Buffing Eyeshadow brush is a great "all over" brush, but of course can be used to buff and bend your shadows together. It's a compact round brush, with natural fibers.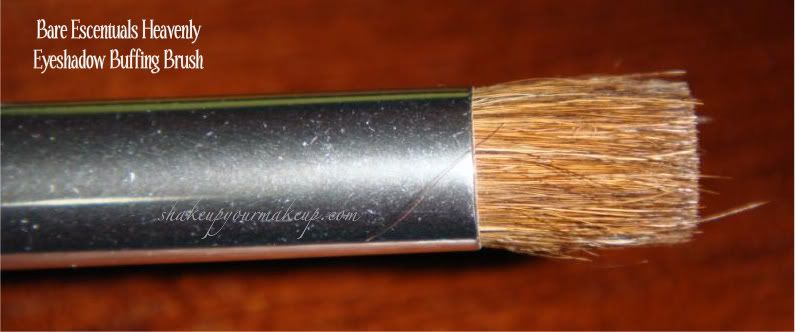 The Flawless Face Brush is one of Bare
Escentuals
staple brushes, and one of the originals. Not only can this be used for foundation, but it is great to apply the mineral veil,
radiance
, and blushes as well. This is a "oval" type brush with compact, natural bristles.
The Eyeliner brush is your typical, straight eyeliner brush with long and compact bristles.
Below are the swatches from the entire collection, except the mineral veil. Aren't they so pretty?? You'll notice that the blush and radiance look *very* similar next to each other. They definitely are the comparable pink base, but the radiance has more golden shimmer than the blush does itself.
The three eye colors are below - beautiful, warm rose undertones that blend so well together.
Bare
Escentuals
"Elegant Diamond" is a liner/shadow that can be used to create a gorgeous deep taupe with some
Rosy
shimmer liner, or a smokey taupe eyeshadow.
The eyeshadow, Bare
Escentuals
"Enchanting Diamond" is a deep
mulchy
warm brown that can be used in the crease to accentuate the depth of the lid. This has a hint of shimmer, but it is not overwhelming, but I also wouldn't call this a matte.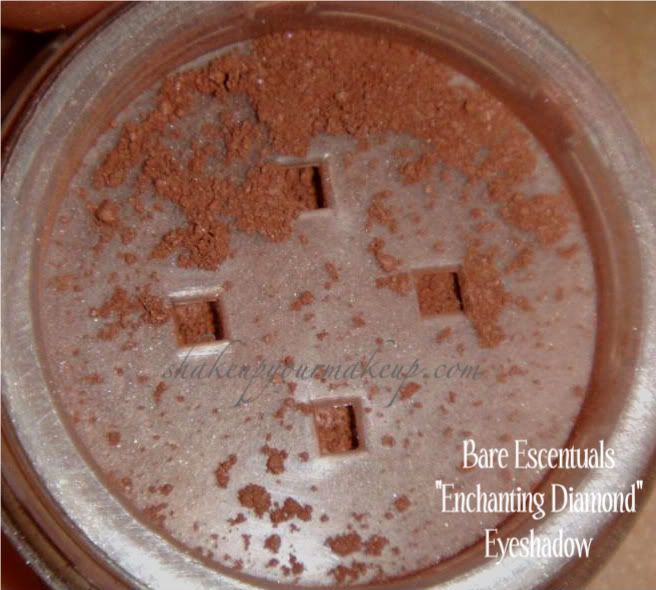 The lightest eyeshadow color is called "Exquisite Diamond" which is a warm vanilla with
rosy
shimmer. Perfect as a high light, this color is so universal and warm that it would be beautiful on anyone!
The blush, "Pink Diamonds", is the most beautiful light pink with a hint of shimmer. If you want any more shimmer or glow, add the radiance below!
Bare
Escentuals
"Rose Radiance" is a beautiful pale pink with lots of glow and shimmer. This is just the perfect pink to add the just sun-kissed glow!
Continuing with the Bare
Escentuals
natural lip gloss, they have come out with another which is called Strawberry Cream. This is such a gorgeous pale pink with gold and rose shimmer. Perfect alone or on top of lip colors and lipsticks. The swatch is below.
What a great collection. I believe this is only available on E-bay right now, but it is well worth the $40-$50 you can get this collection for, as this is a beautifully warm and neutral set for anyone.