MAC Sumo Sale Order! Phloof, Tempting, Soft Focus, Bold 'n Brazen & Dazzleglass Rags to Riches
8:00 AM
I had been waiting for my shipment confirmation to come from the order I placed back for
MAC's
Sumo-Summer sale, when the other day the order showed up on my doorstep! Woo-
hoo
! I couldn't be happier with the colors I ordered, either. My mom picked two, and I picked two and kept the
Dazzleglass
as well. The four colors I ordered were Tempting (from Style Warriors),
Phloof
, Soft Focus (from Style Warriors) and Bold 'n Brazen. The
Dazzleglass
is Rags to Riches. I ended up keeping
Phloof
and Bold 'n Brazen. I was so excited to finally get
Phloof
because of how many times I read about it on other people's blogs, or on Makeup Alley.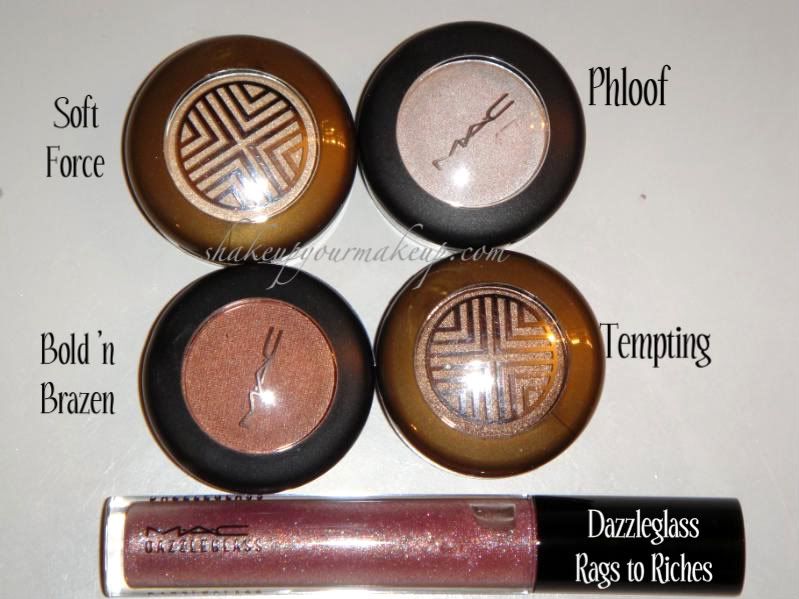 Soft Force (below), reminds me of a more golden version of Sugar Shot from the Sugar Sweet Collection earlier this spring. It is a very beautiful,
sparkly
golden ivory color, and matches beautifully with Tempting, which is farther down the page.
Phloof
reminds me of an ivory color with a hint of a pink undertone. I've already worn it a couple of times, and it adds a great high light to the brow bone, but is also great as a base under the darker shadows that will be layered on top. I think this would also be a great finishing highlight to a blush as well.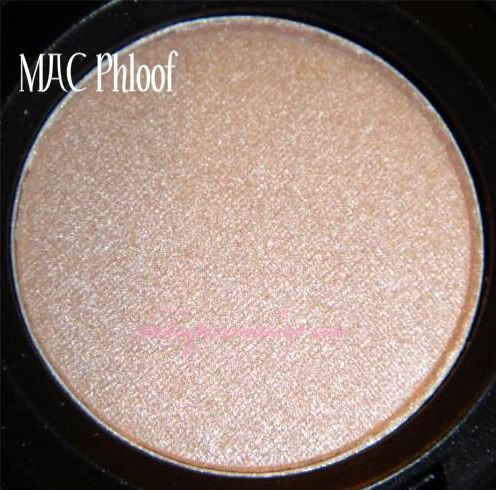 Bold 'n Brazen is a gorgeous deep, peachy bronze. It was a little lighter than expected, but I don't have any colors like this, so I was thrilled to add this to my ever expanding collection!
To me, Tempting was the most gorgeous, deep and frosty taupe. It reminded me of a color that
Loreal
or
Maybelline
used to carry, but of course I cannot remember the name now! This is the other color that my mom picked up, so I proceeded to go to the MAC counter and get myself this color as well! I absolutely love it!
Below all are
swatched
so you can see them each
individually
and next to the other colors. All of these shades would work very well together.
I had been wanting to try these gorgeous
Dazzleglasses
when they came out earlier this year, so I was excited to pick one up with the 25% off deal that was running earlier this month. I opted for Rags to Riches because I had seen it on
Nessasarymakeup's

blog
, and fell in love with the color. This is a beautiful baby pink with sparkles.