Who's ready for Halloween? Fantasy Makers and Phantom Frights Eyeliners & Massini and Sinful Nail Polishes
8:17 AM
I love Halloween. I'm not usually too big on dressing up, but this year a good friend of mine is having a costume party, so I decided that although I do not know what I am going to be (yet), that it was a good excuse to buy some fun nail polish and hit up the Halloween makeup aisle at the stores! Last year I purchased some Fantasy Makers eyeshadow at Walmart, and the quality was really nice. This year I found a display with tons of nail polish, eyeliners (below) and lip stick/glosses that looked like so much fun to play around with!

When I was at Meijer the other day, I noticed two displays of nail polish intermingled in with the Halloween makeup, so I decide to pick up a few colors that are not my normal reds or neutrals.

Massini makes some gorgeous colors, and they are only $1.88 a piece! Sinful also has some beautiful colors, and these two came out of their Vegas collection, but the orange screamed "pumpkins" to me, so I picked it up.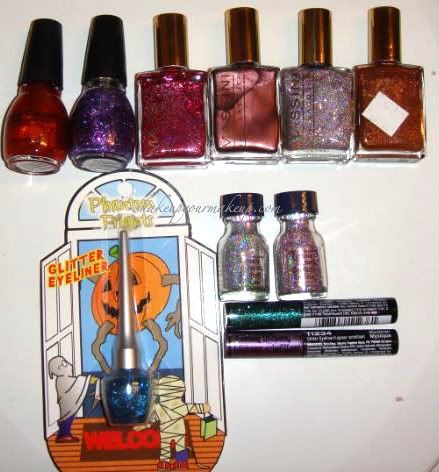 As you can see, I'm kind of on a glitter kick, so the four Massini colors I picked up are below. I also zoomed in on the bottle and took a snapshot of the actual color, since I haven't had the time to give myself a mani recently.


Slamming Red
is a beautiful and bright cherry red with
iridescent
pink
glitter
throughout. I'm loving this, and I think it is going to be my next manicure...when I can find the time to!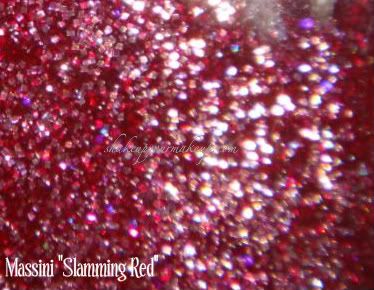 Magnatism
is a really deep golden brick, with tons of
pearlescent
shimmer. It's not as deep as a
burgundy
because of the frost to the color, but still a beautiful shade for fall.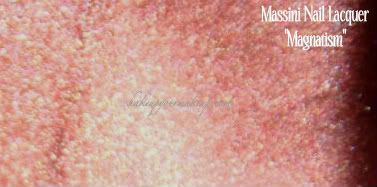 Magic Attraction
is my guilty pleasure nail polish. This is total glitter - a base of silver disco-ball
iridescence
with berry colored micro glitter, giving the entire bottle a pink hue. It's just gorgeous! I don't
know
when/where I'm wearing it, but I'm sure I'll find a place for it.
Brown Velvet
is
truly
a golden bronze base color with tons of golden micro-glitter. This is a true pumpkin color, especially when you look at it from a distance.
Serena and Chloe
is one of
Sinful's
colors from the Vegas collection. A very bright red-orange fire engine color, this can definitely go either as a bright summery shade, or move into some of the warmer tones of fall.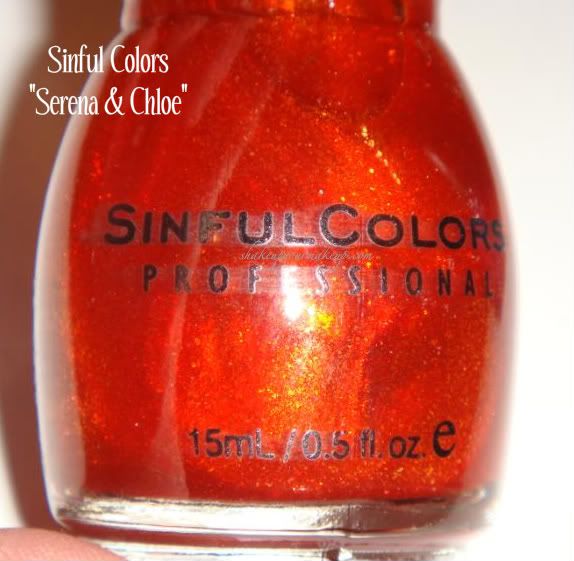 #61 Purple Glitter
is just as it's name says...jam packed with purple and blue glitter!
Last but not least, I hit up the Fantasy Makers end cap, which had TONS of new products, including these gorgeous glitter eyeliners. The two colors I purchased were
Secrecy
(shimmery purple) and Mystical (glitter
evergreen
).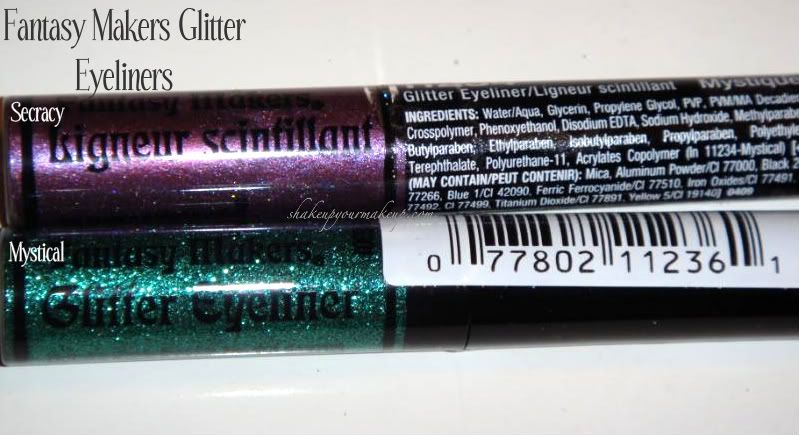 The other display had the Phantom Frights glitter eyeliner, which I bought Halo, a bright turquoise glitter.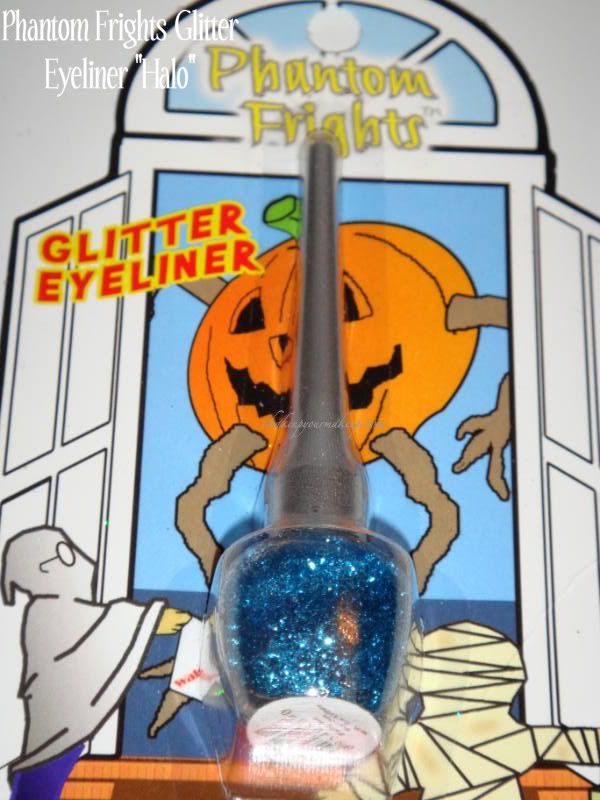 I am absolutely in love with Mystical and
Secrecy
- the applicator is an actual brush and the color goes on smoothly and evenly. On the other hand, Halo (I mislabeled it below as Heaven) is a very sparse turquoise glitter. I think the biggest difficulty with this one is the applicator is felt tipped, which I tend to dislike. I do have a fine point artist brush I can use to get this out of the jar, though, so I'll try that next time. But, in reality, at $1.99 a piece, I can hardly complain!
I also purchased two of the
Fantasy Makers
Confetti
, which I'm not positive what I'm going to do with, but I love glitter (obviously), so I figured it was a necessity. I think I might make some nail polish with this, or use it as an eyeliner. They are absolutely beautiful, extremely
holographic
pale pink and silver glitters.
For those of you who don't know,
Fantasy Makers
is Wet 'n
Wild's
Halloween line. There are tons of gorgeous lashes that would be a blast to use for Halloween, including glitter, gemstones and feathers, just to name a few. Also, there are lots of various nail polishes, face paints, etc. You can check them all out here on their
website
.
What will you all be going as for Halloween this year? Again, I have no idea what I will be, but whatever it is, it best have a lot of glitter and sparkle in the details!